With remote working being here to stay even after the lockdowns and social distancing that defined 2020, it's essential to look into ways to increase your productivity and transform this way of working into the new normal.
Even though many people think about remote working as a work-from-home situation, the reality is that there are lots of places that you can use to work from. Whether you are working in the city you live in, while travelling, or as a digital nomad, you don't need to be confined into your main residence to get work done.
Here are some of the best places to work remotely, ranging from free(ish) ones to options that would require you to fork out some money to get the peace and quiet you need to be at your most productive and get work done.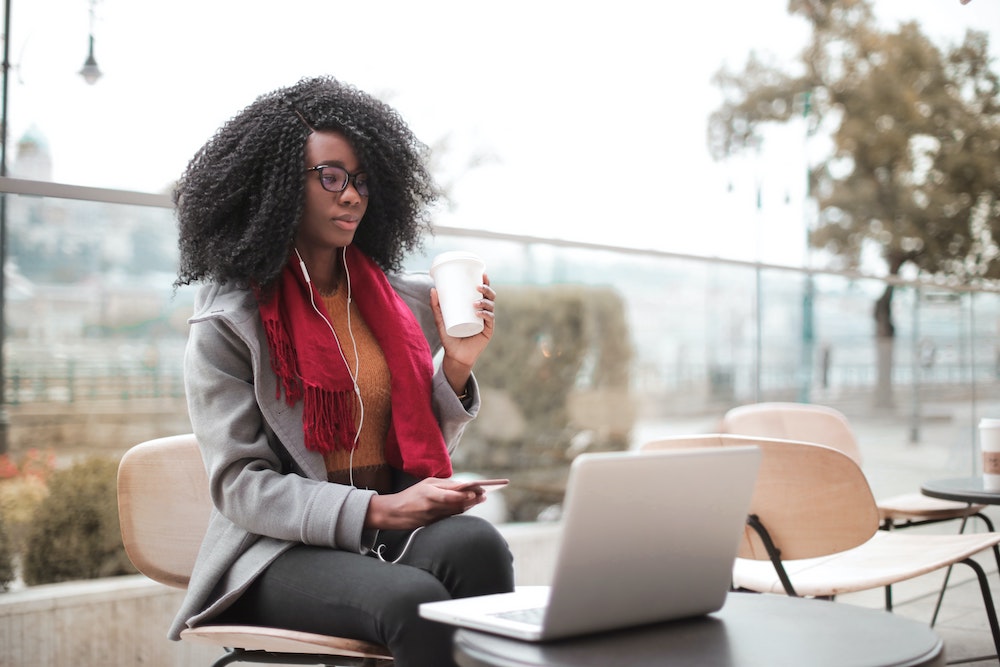 Coffee Shops
Perhaps the most used option by freelancers and entrepreneurs everywhere, coffee shops offer you the chance to get your caffeine fix and get WiFi access.
You'll be well-fuelled and productive in a coffee shop, especially if you choose one that's a hot spot for remote workers so you'll be inspired by others who are doing the same thing as you.
The only cost associated with working out of a coffee shop is the coffee and perhaps lunch, but you were going to get that anyway.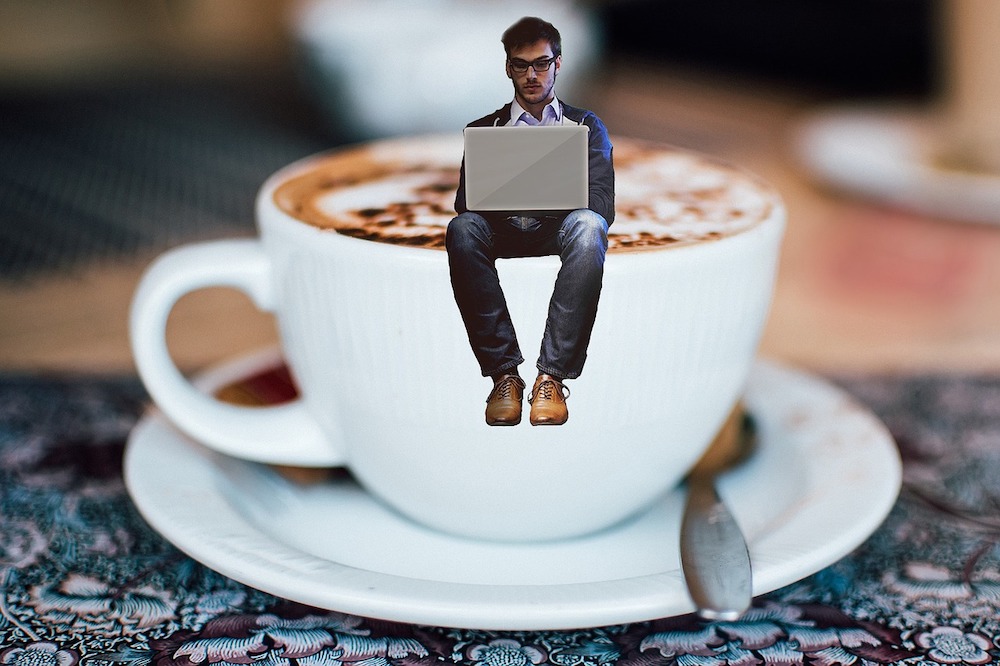 Public Parks
If you're a nature lover, there's nothing better than setting camp in your local park and get work done while taking in the beautiful scenery (weather permitting, of course).
This is a great alternative because it's really cost-free and you can stay there for as long as you want. Some local parks even have WiFi, but if yours doesn't, you can use your mobile data plan as a hotspot or invest in a WiFi hotspot that will also come in handy when you're travelling.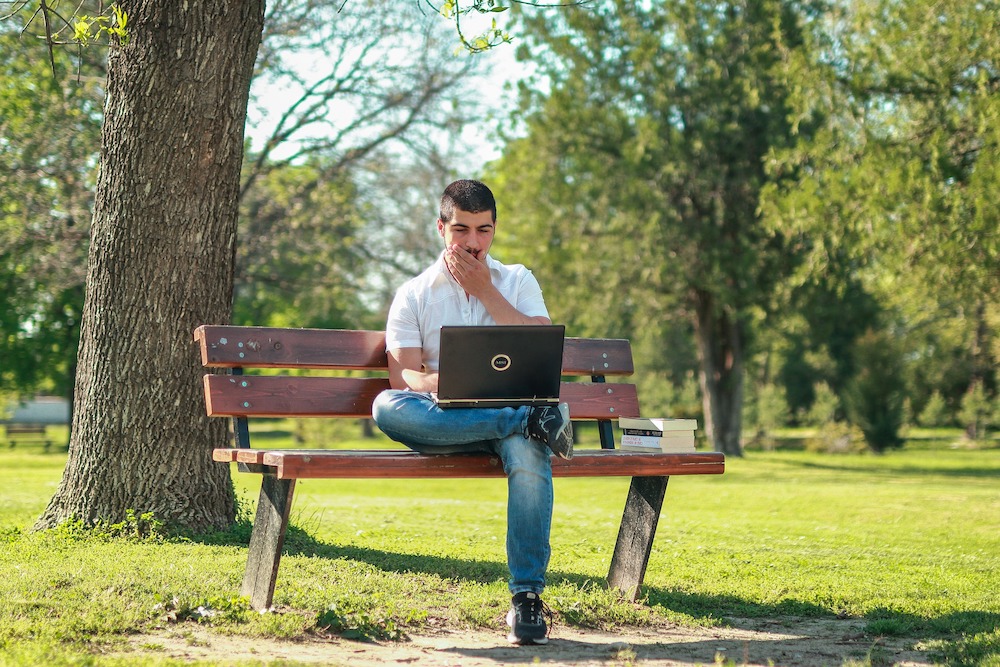 Local Library
If you find your local park full of distractions (think dogs and kids doing their thing), the local library can be the haven of peace and quiet that you've been longing for. All libraries offer decent Wi-Fi, and you can also benefit from the resources there as well, with immediate access to books and magazines.
Most libraries offer users access to printing and scanning services as well, so you can easily transform your local library into a real office. Keep in mind, however, that this is not a suitable option if you need to attend virtual conferences or make phone calls.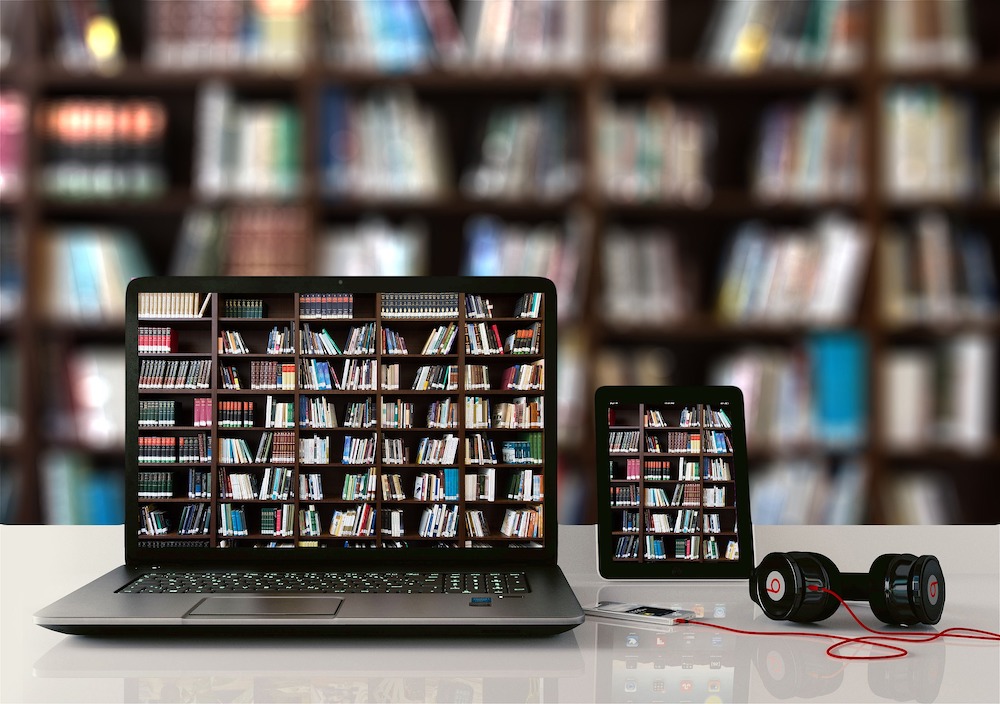 Bookstores
Many bookstores, particularly those in big cities, have areas for reading or full-size cafes. You can easily transform these into your own working area. In many cases, you'll also get free Wi-Fi and you can sit there for hours on end without anyone bothering you.
Don't forget that it's always a good idea to make a purchase from the bookstore from time to time, especially if you are there on a regular basis. If there's a coffee shop, it's only polite to buy a beverage every time you're in there.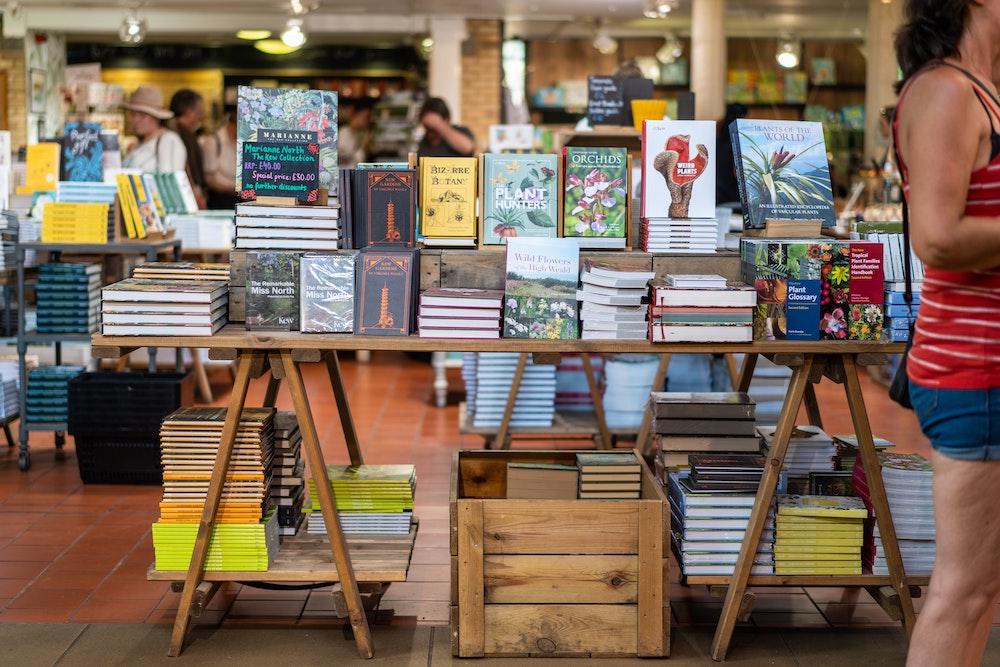 Coworking Spaces
Moving on to paid options for remote work, coworking spaces are a quick way to get yourself an office that isn't located in a corner of your bedroom. Coworking spaces are a highly popular option among remote workers because you get a dedicated workspace while also having access to all kinds of office amenities, such as meeting rooms, printers, high-speed WiFi and more.
With many coworking spaces, you also get access to unlimited coffee and tea, and some of them even offer members access to a fully equipped kitchen so you can prepare your own healthy lunch.
The only drawback of using coworking spaces instead of a home office is the price, with monthly prices being in the hundreds of dollars in most cities. However, if you want to have a dedicated workspace where your productivity can skyrocket while also getting the chance to socialize with likeminded individuals, coworking spaces are one of the best choices out there for remote workers.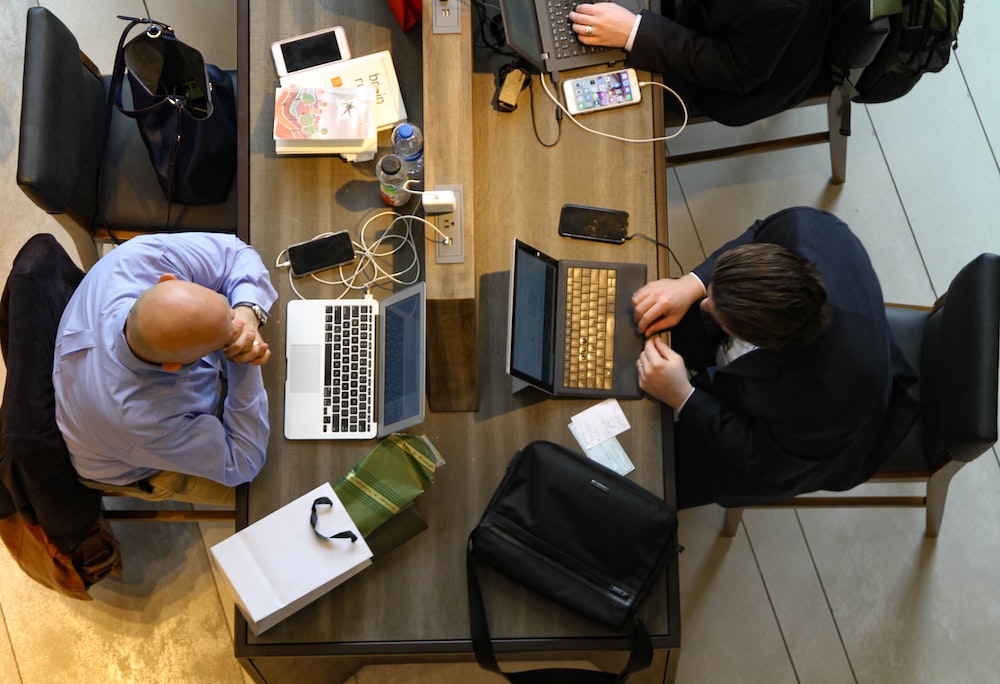 Desk Rentals
Similar to coworking spaces, desk rentals offer you a dedicated workspace, but at a fraction of the price. They are an excellent choice if you don't want the monthly commitment of a coworking space, but instead need a place to work in peace and quiet for a couple of day.
Many remote workers rent desks for one or two days when they have a deadline looming and they need a place to focus outside of their home. They also come in handy when something unexpected happens, like an internet outage at your home or construction work takes place on your street and you're having a hard-time concentrating.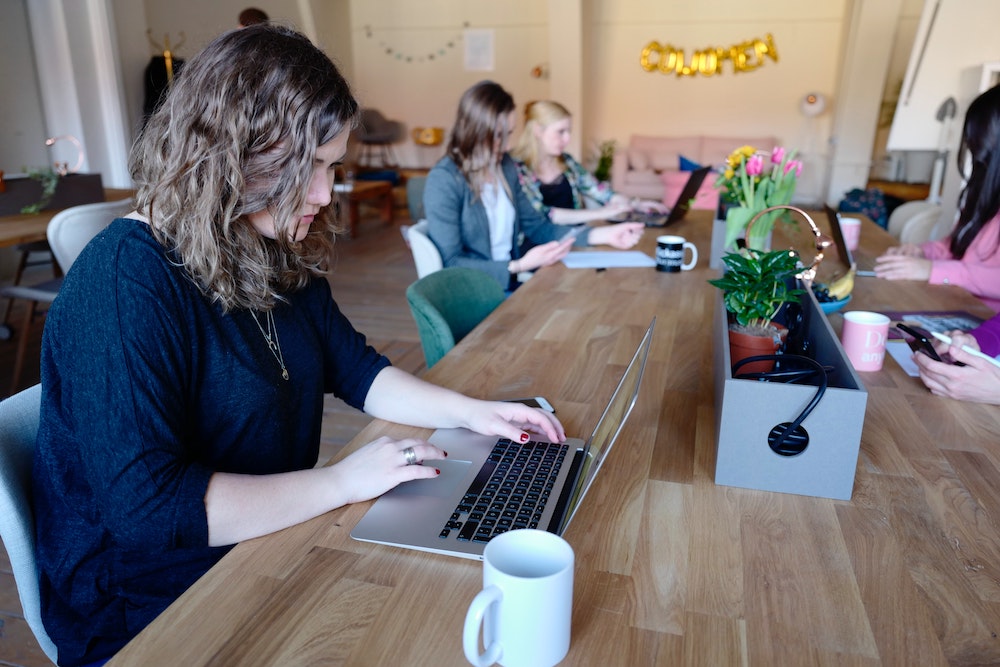 Hotels
Now this is a pretty unorthodox choice, but instead of renting a desk or a coworking space for a day or two, you can obtain similar results by booking a hotel room. That way, you'll get ultimate peace and quiet, as you won't have to share the space with anyone else.
Booking a hotel room is not a cheap option, but if you have a pressing deadline and there's no way you can achieve maximum productivity at home, it could be very well worth it.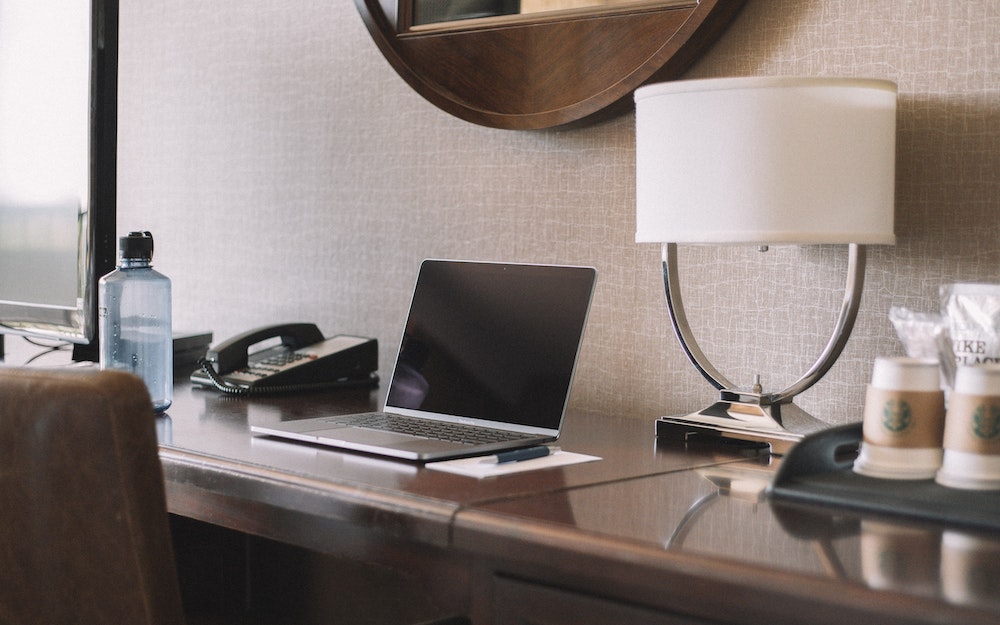 Co-living Accommodation
When you're working remotely and travelling at the same time, you may find it difficult to work from coffee shops or rented desks. Co-living accommodation is an excellent solution that blends your need for accommodation with the benefits of having a dedicated space to work from.
Co-living accommodation puts you in touch with other freelancers and remote workers with the same lifestyle as yours and in most cases you get your own private room and access to a fully equipped kitchen and a common living space to socialize with your roommates on your breaks.
As a remote worker, there's no need to work from home all the time. With many options available for all budgets, it's easy to find a space outside the home to boost your productivity and help you keep social at the same time.