In our 10th edition of a day in the life of a remote worker, joining us this time around is Richard Jann B. Escobido, who is a Chemist, Tutor and Science Specialist tele-working.
Thank you for joining us.
Tell me about yourself and what it is that you do?
I'm an eldest child among 3 siblings. I grew up quite independently in order to help my parents in their expenses. I love to read books and learn new things. I habitually analyse how things work and why they work. Simulating the processes in my mind.

I graduated with Latin honors on Bachelor of Science in Chemistry last 2017 and passed the board exams shortly after. I have worked on government laboratories as a Science Specialist for around 3years and I also have experience as a tutor to graduating chemistry students. Recently, I am working as a freelance tutor in Course Hero. I'm analytical, intelligent, and hardworking. I try to give my best in what I do. I am also cooperative, proactive, patient, and sensitive. I want the people around me to be happy even though I am not the clown type.

I value work-life balance and I give respect to everyone because of what I am and not because of what they are. As such, I can face any abuse, any situation, and any predicament with a calm attitude and strive my way out of it. Due to this, I have always had peaceful relations with my colleagues no matter what their personality is.
When did you start working virtually as a digital nomad and how did that come about?
In the onslaught of the pandemic, I have seen people lose their jobs due to varying situations. In my case, I previously worked at a government agency and as such, much of our budget was reallocated to mediate the impact of COVID19. Due to lack of funds, the company was faced with an emergency, they would have to fire people to balance out the loss. As I have already prepared for it and in hopes of furthering my career, I left the company and now prowl the internet for decent part-time/full-time jobs. I plan to take my master's degree soon and having an online job would definitely help me greatly.
What would go down as the biggest achievement so far and what makes you so proud of this?
My biggest achievement so far is that I am still alive, and I would soon have my own house and family. My life has been nothing but a bleak struggle to climb out of despair. I have been bestowed with nothing but my wits, physical, and mental health. Everything was trying to bring me down to the abyss; my inner light struggling from being buried under the mundaneness of society.

Despite my circumstances though, I was determined to pursue my dreams. I thought that since I'm going to die anyway, I'm going to go down doing what I want: marveling at the mysteries of the world.

Due to my desire to learn, I went from scholarship to scholarship, finishing my college degree without having to pay for any tuition at all. Time seems to fly when you are doing what you want, and now, despite my bleak history, I will soon have my own house and a stable future for my own family. Well this is still in process but I won't give up after everything. I'm a proof that your history doesn't dictate your future. My existence is my biggest and proudest achievement.
Do you have any favourite cafes, places or coworking spaces that you like to work from anywhere from when not at home and why are these your favourite?
I have no favorite places. I work where I can, if I can.
How do you want to improve yourself in the next year?
I want to develop holistically. I want to gain the necessary edge to grasp my dreams. To study the universe, to educate my children, and to enlighten other people and guide them in the paths that they want. I want to become a person who can empower other people to march to their inner drummer. Society can only help you so much, you must be the one to dictate your future. I want to guide people so that they will never lose sight of who they are and what they can be.
What does a typical workday look like for you and how do you manage your time and schedule effectively?
In a typical workday, I wake up early, take a bath, eat, and go to the office. After arriving at the office (6:30am) I condition my mind so that I can go through the day peacefully. I then plan my activities so that I can minimize my downtimes. Lunch time is my time though. I use it to enjoy my meal and enjoy the presence of my colleagues. The rest of the day proceeds as planned. As a Science Specialist, there are often students who come to me for consultation on their studies so if students do come, I communicate with my colleagues and ask them to temporarily cover for me and I'll cover for them later in return. After the shift ends, I spend some time with my girlfriend before going home.
Do you have any recommendations for software or tools which are invaluable to you as a digital nomad and how do they help you to stay productive?
As long as I can obtain the software that is required to do the job, I'm good.
If you could give one bit of advice to anybody out there that is dreaming about tele-working what would that be?
Remote jobs is not the easy way out. In fact, it might even be the harder way out because you can't rely on anyone but yourself. You still need to possess skills. You will still need to cooperate, to be patient, diligent, and prudent. Don't be disillusioned that because you are alone, nobody is observing you.
So there we have it, that concludes our interview! Thanks a lot for your time Richard and we wish you the very best in future!
For anyone that would like to learn more about Richard Jann B. Escobido and his work, head on over to his LinkedIn profile or Facebook profile.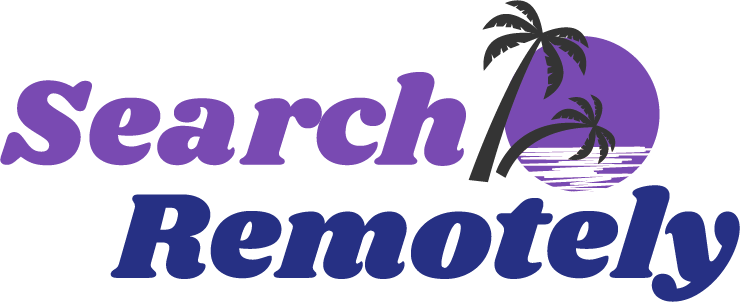 If you found encouragement and the remote work experience of Richard Jann Escobido inspirational as you pursue remote work or a business idea, take a look at some of the articles in the Search Remotely Series: A Day in the Life of a Remote Worker. See below.
A day in the life of a remote worker