1. Introduction
Work remotely and you will find space to the power of you. You will find the freedom and space to live your own lifestyle. With this book you can find the space to believe. (Note: if you would like to download the updated PDF version How to Work Remotely E-Book with nice visual images click here–> still under revision).
Work remotely and life does not revolve around work. Instead, work starts to revolve around you. It's your location, schedule and priorities. But working remotely is not an easy way out. It's not get rich overnight and retire. it's still working, just with a life-changing flexibility.
Before 2022 there were 7 million remote workers around the world. They worked remotely because they wanted to. The Covid-19 pandemic suddenly meant over a billion people had to work from home, because they had no choice. The future has always been remote working, and that future has now accelerated.
Now it's time for you to press fast forward. So how do you successfully work remotely? How do you find the skills and employment? How do you take the next steps towards this freedom?
This revised and updated ebook will take you on a ten-step process to remote working, so you can get skilled, find remote work, and maximise both your productivity and enjoyment. You'll learn about common pitfalls to avoid and discover how to future-proof your remote working.
2. The Future of Work is Remote
It's estimated that half the world's workforce can do their job remotely. Before the Covid- 19 pandemic a few million people chose to work remotely. Suddenly, most the world was forced to work remotely due to social distancing and imposed lockdowns.
Related articles you might like:
COVID-19 proves the future of work is remote
Post pandemic remote working
Remote work is the future of the global workplace. The gradual shift to remote working was expected to take 20 years. The Covid-19 pandemic has not changed how we will work in the future. It's just pressed the fast forward button.
It's estimated that 62% of global full-time employees can perform their job remotely, a staggering 2 billion people. So why did less than 10 million work remotely before the coronavirus pandemic? The quintessential perception is that people who work from home don't do any work. Or don't do as much work remotely before the coronavirus pandemic?
A related article you might like:
The quintessential perception is that people who work from home don't do any work. Or don't do as much work. Even worse, remote workers are having fun while working, or looking after the kids, or doing a million things other than work.
Many companies were resistant to remote work, because of these perceptions. Fortunately, these stereotypes are now debunked and deconstructed, as employers discovers that remote workers are more productive than workers in an office.
The proven business benefits of a remote workforce indicate that remote working isn't just here to stay, it's the future. Hopefully the future of your work is remote. First let's understand the benefits for employers.
Business Benefits of a Remote Workforce
Hiring a remote workforce can transform a business.
Access to a wider talent pool – businesses can hire from any corner of the globe
Lower overheads – it's cheaper to operate without the trappings of a traditional office
Centralised communication and better collaboration – it's proven to be more efficient when done remotely
Greater business productivity – ideas from a distributed team outweigh any challenges of meeting up virtually
Wider team skills, languages and perspectives – distributed team members have different influences, backgrounds and visions
Higher employee productivity – remote teams are proven to do more work
Increased employee happiness – employees love the freedom their job provides
Increased employee retention – recruitment is expensive and happier employees stay longer
Going green – a remote workforce is so much better for the environment
Extended hours of operation – working across multiple timezones has massive benefits
Sustainability and future-proofing – especially against unknowns like the recent Covid-19 pandemic
Many businesses are resistant to change and not every business is realising these benefits. The good news it that the shift towards remote working is moving at incredible speed.
There are more and more opportunities for remote work.
Benefits of Remote Working
The benefits of remote working are supported by a wide variety of workplace studies. Each one of these benefits can be life-changing. Just imagine not having to deal with office politics.
Instant access to global employment opportunities
A better and more flexible work-life balance
Less or no time spent commuting
More autonomy at work
Increased performance and higher performance
Reduced stress and a way of working that boosts your wellbeing
Remote workers are proven to be happier and more productive
Perhaps the most significant benefit is long-term sustainability. Remote working is the green future-proofed model of working. The sooner you can work remotely the beter position you will have in the long-term global employment market.
Related articles you might like:
9 ways how working remotely might save you money
10 Incredible environmental benefits from working from home
The suprising mental health effects from working from home
Disabilities and the benefits of working remote
3.   Remote Job Opportunities – Professions, Industries, Salaries and Skills
Remote working is possible in the vast majority of industries, for almost all professions. You may be surprised at how many roles are now performed remotely. Billion-dollar businesses like Indesign and Automaticc (the people behind WordPress, Tumblr and WooCommerce) operate 100% remotely. That means remote jobs for directors, product and project managers, marketers, admin, everything.
Related articles you might like:
Remote Jobs: 6 Work from home careers almost anyone can do
Remote Jobs: 10 Tech positions you can do from home
Remote Jobs: 10 of the highest paying remote jobs
Remote jobs: 8 life sciences jobs you didn't know can be done remotely
The scope of what's possible is extending all the time. And the global workforce is changing as well. Jobs of yesterday are replaced by the jobs of tomorrow. There's a very strong correlation between future-proof professions for tomorrow's world, and professions that can be performed remotely.
19 Roles for 2022 and Beyond
Accountant / Finance Manager
A classic example of a job that is turning remote at a rapid rate. Quintessential images suggest accountants sat behind a desk piled high with receipts and paperwork. Companies are switching to digital accounting, for example via apps such as QuickBooks. Everything is online and in the cloud, so the finance team can work remotely. This includes payroll specialists, finance managers, tax advisors, accountants and more. Just note that you will need a geographic specialism as accounting rules are different in each country.
Up-skill: Look for globally recognised certifications, especially CPA (USA) and ACCA (UK).
Salary: $50,000 + dependent on the position.
Administrative Support
Administrative assistants are massively in demand. Many companies hire admin on a project by project basis, although there's still a huge number of full-time remote jobs. Like many professions, companies want to hire remotely so they don't pay for fixed office space. Many veer towards hiring admin support from countries where salaries are low, especially India and the Philippines. However, native English is a necessity for more advanced admin roles. For a higher paying admin job look to expand your breadth of computer skills (e.g. Adobe, WordPress, HTML) or gain versatile project management skills.
Up-skill: Adobe has a certification program. Many organizations offer a 10-hour WordPress diploma.
Salary: $12,000 for the most basic roles, up to $25,000.
Blockchain Developer / Architect/ Blockchain Consultant
Blockchain developer, blockchain architect, and blockchain consultant are the hot jobs now. The blockchain market is forecasted to reach $104.19 billion within five years according to the US Labor Department.  If you experienced in database architecture, some of the terms may be familiar. Unlike the traditional (centralized) network architecture of a database system, the blockchain database, requires that each participant maintains, calculates and updates new entries into the database. While each node carries out these operations in a decentralized fashion, for the decentralized blockchain database to work, each individual operating a separate node must accept a set of pre-agreed upon rules. These pre-established set of rules by which each individual node operates ensures that each node reaches the same conclusion as the other nodes. This is the way that the security of the entire blockchain is maintained.
Up-skill: Experience with centralized database development and database architecture will help you understand blockchain more readily. Further your foundational knowledge will make you more employable.
Salary: $70,000 to $200,000 annually with an average salary of $136,000.
See here for more detailed information about Blockchain Developer Job Responsibilities
Business Development
Can you take a business to the next level? Business development roles have been around for decades. Traditionally the job role was focused in an office. But as more businesses operate internationally, they have turned to internationally-located employees. Employers are usually looking for people with business development, marketing or sales experience in a similar field. If you don't have any of that experience, the biggest growth industry is SaaS (software as a service), essentially any subscription based product delivered online.
Up-skill: Online sales experience will make you more employable.
Salary: Expect a heavily commission-based package, so the annual salary can be $25,000
– 100,000 +.
Copywriting
Copywriting is the general term given to writing copy. It has nothing to do with copyright. All online writing falls under this category, but not journalism that requires a more specific qualification. To be a copywriter you don't need any qualification. You do need a passion to write because it's not easy typing away for eight hours a day. Jobs are usually provided based on your talent and what you've done before. Many people are good at writing but don't make good copywriters. If you're starting out, master the basics of online copywriting and practice a lot, because the faster you can write well the more you will earn.
Up-skill: Neil Patel lists 75 excellent copywriting resources on his blog.
Salary: Freelancers are usually paid per piece, starting at $0.03 per word for junior copywriters, advancing to $0.08 per word and more for senior copywriters.
Customer Support / Customer Operations
You know those massive call centres with thousands of operators chatting away to customers? Well, they are a thing of the past. It's easy to work remotely when all you need is a phone line and a computer that's online. There's a huge trend towards remote customer support as it saves businesses money. It also helps them operate 24 hours a day without paying night shift supplements. You can do this job from anywhere, but you will have fixed hours.
Up-skill: Organizations like Vision2Learn offer free online customer service courses. Salary: $12,000 – $20,000 and upwards.
Data Analysis / Data Science
Data specialists are the most in-demand employees on the planet right now. Our web- based society creates endless data and there is so much to learn by analyzing it. Except there are very data scientists. This remote job is a mix of math, statistics, IT and business. It's something you do on your computer with very little external assistance. And you don't
need a university degree for highly paid entry-level jobs. If you're looking for a change of career, data is a future-proof choice.
Up-skill: There are different data science bootcamps and qualifications – there are hundreds of online courses out there. Search Remotely is an affliate of Alison Learning.
Remote online learning courses in data analytics, big data, and algorithmic formulas are available for job seekers seeking remote employment. Why not start your data analytics job training now? Participating in free courses represent a way to determine whether this is some you want to do 24/7, eight hours per day. You need to ask yourself, do you I like the tasks I'm doing?
Once you have completed the required modules, you can pay a small fee to obtain credentialed proof of your knowledge. You can also attach these to your remote job resume and applications!
Remote online courses: where to get free data analytics skills useful for remote jobs?
Data Analysis Introduction to data analysis
Data analytics and Phython Introduction to data analytics and the fundamentals of Phython
Setting up and loading new data systems Learn how to set up and load new data systems
Learning and using data tables Learn and use data sets and pivot tables
Data Tables and formulas Learn mathematical formulas for Excel
Data analytics and big data Introduction to associative rules
MySQL Understand and apply MYSQL Basics
Regression Analysis Understand and apply regression analysis for business
Salary: Starting from $40,000. Many data science jobs are $100,000 +.
Design (Digital, Graphic and More)
This is another role traditionally done at a desk, in front of a computer. While design work does require intensive interaction (with clients if you freelance or internal teams), most of this can now be done online. You need passion and talent to land a graphic design role.
Employers aren't looking at qualifications, they're interested in your previous work and your ability to wow. If you have no experience, consider an online course supplemented by doing small free projects.
Up-skill: Adobe is the go-to for both certifications and actually doing the job.
Salary: Junior designers from $30,000. Senior from $50,000.
Executive Assistant / Virtual Assistant
It's strange that it's taken so long for executive assistants to become a remote job. These assistants support busy professionals, typically those earning $200,000 plus. They manage
diaries and appointments, book travel, coordinate meetings, and mop up all the little things their boss doesn't do. In previous years, the boss would travel and the assistant would manage everything from the office. It's now a role that is increasingly performed remotely.
Up-skill: Look for a personal assistant training course. There are many of them around for less than $500.
Salary: $16,000 upwards.
Language Teacher
The vast majority of people now learn languages online. Many do so with free apps like Duolingo. Many others do it with an online tutor. You will typically teach one to one and your students can be anywhere in the world. It's not just English. Spanish, Mandarin, Russian and many other languages are in demand. Online teaching companies have relatively low entrance requirements, but how much work you get depends on how many students you can retain.
Up-skill: For English, get a TEFL qualification such as CELTA.
Salary: $10 – 15 per hour.
Marketing (Including Social Media Marketing)
Most marketing is now done online. And you can work online anywhere. Social media marketing is the buzz-word remote job that attracts many first-time digital nomads. Competition for this job is incredibly high, perhaps because no specific qualifications are
required. Remember, marketing is not just social. Many companies employ remote marketing managers, or digital marketing managers that must work across multiple channels. A lot of these marketing jobs are part-time and outsourced to freelancers.
Up-skill: For an entry level position consider specializing in a single channel where you can show results, e.g. Facebook or Instagram.
Salary: Job competition pushes the pay down but $10 – 30 per hour is a good reference point dependent on experience.
Metaverse Research Scientist/ Planner / Ecosystem Developer / Safety Manager / Hardware Builder
The Metaverse is world or combination or consortium of cyber universes that exist in virtual reality (fully artificial or completely digital environment). Some say that the best way to explain the Metaverse is to call it a 3D internet, replete with 3D buildings, NFT art, animated Avatars. Its like being immersed in a Pixar, DreamWorks, Nickelodeon, PVR and Trioscope animated film or 3D video game produced by Sony, Microsoft, Nintendo or Tencent.
Up-skill: Traditional companies in defense, manufacturing, architecture, engineering, media, entertainment and gaming are looking for opportunities to develop Metaverse projects.
Salary:  There is a wide range of salaries ranging from a customer service position in the Metaverse at $43,000 per year to senior software engineer making about $138,000.
See here for more detailed information on Metaverse Job Responsibilities
NFT (Non-Fungible Tokens) Artist / Curator / Community Manager
The NFT (Non Fungible Token) market is exploding. As such, opportunities for NFT creators, developers, community managers, and digital artists are ramping up. Deloitte, a consulting firm, forecasts NFTs (in the sports field alone) will generate approximately $2 billion in sales globally in 2022.  There are about 5,000 jobs from roughly 1800 companies in 2022 posted on job lists regularly. The list is constantly expanding! As a result, the website has received about 85,000 resumes and applications.
Up-skill: There are many online courses that can help you transform your traditional art into digital animation used for NFT.  There are other positions in the NFT space that are more easily transformed for use in the NFT space that require little to no upskills (community manager, social media marketer, art curator, artist liaison and audience outreach).
Salary: Salaries range from pro bono (free to get your feet wet) to averaging $95,000 annually. The NFT digital artist who created the Doge Pound NFT sold $90 million worth of NFTs.  Of this $90 million figure, the NFT digital artist, Kyle Van Dyn Hoven, received 5 to 6% in royalties from each sale.
Read here for more information on NFT Digital Artist Job Responsibilities
Podcast Producer, Video Editor and Content Creator
A podcast producer is the lead member of the production team responsible for podcast production (writing scripts, booking guests, handling equipment, recording the podcast, tracking podcast metrics, reviewing audience data and feedback) as well as overseeing the various aspects of each episode of a podcast series. According to the website Waave, there are two million podcasts indexed on the Google search engine. If you want the excitement of producing entertaining content, this could be the job for you!
Up-skill: There are many online courses that can help you take your selfie skills and narration of personal Tweets, Instagram, and TikTok streams to a higher level.
Salary: Salaries range from pro bono (free until you have built a loyal follower base) to upwards of $120,000 depending upon the location and company.
See here to learn more about specific Podcast Producer job responsibilities
                                                   
Programming (i.e. Coding, Web Development, Computer Programming, Software Engineering)
Coding is an in-demand and another job for the future. Before setting out, think carefully about the type of coding you will specialize in. Employers are generally seeking specialists. So while a little HTML knowledge may get you a freelance gig, you'll gain a better remote job by focusing on a specific skill: e.g. Drupal, Full-Stack, or even WordPress. Also consider whether you're interested in the back-end development or front-end development.
Up-skill: There are thousands of online courses that can help you up-skill from scratch. Note that coding takes time to master so don't expect a job after a four-week course. Check the section below to enroll in free courses to upskill (you only pay for the certificate earned that can be added to your resume).
Salary: From $50,000 for a computer programmer, $70,000 for a web developer,
$100,000 for app development.
Project Management (Remote)
How can you manage a project when you're not on site? Well, you are onsite if the project is remote. A remote workforce needs a remote project manager. And that's where you can come in. You need most of the same skill set as a fixed-base project manager, but with a new set of tools (perhaps Monday, Trello or Asana). Companies do hire full-time remote project managers and there's a huge demand for freelance project managers as well.
Prince2 is still a relevant qualification but now there are more online targeted methodologies, such as Scrum and Agile.
Up-skill: Check out this list of online project management qualifications.
Salary: $25,000 upwards for full-time. $20 – 40 an hour on a freelance basis.
Researcher (Online)
Modern research is done online, not at the library. You need to be diligent, creative, and know how to look beyond page one of Google. At the moment these jobs are mostly on a part-time freelance basis. Companies seek specific research and reach out to freelancers who can deliver results. But as the trend towards remote working continues, expect to see more full-time positions. For most research jobs you will need either job experience of a degree in the same field.
Up-skill: If you can successfully research the best way to become a researcher you're in a very strong position.
Salary: Competitive from $20,000 plus but varies enormously on the top end.
Remote Sales Jobs – Inc Product Management
Sales is the most universal job on the planet. It's also probably the oldest profession there is, after farming. Yet it's amazing how many sales people complain that they can't work remotely. You can takes sales anywhere, including specific job roles like product management. You'll find more remote sales jobs with products that are also remote, especially non-physical products such as technology services. Be wary of any remote sales job that's 100% commissioned based. A serious company that believes in their product will offer a salary plus commission.
Up-skill: Hubspot is the go-to for modern remote sales methods. They list 27 sales training programs on their blog.
Salary: Starting salaries can be low but the commission is usually good if you're good at sales.
Other Remote Jobs to Consider
The global workforce is more and more remote. Even if your ideal profession is not on the list above, there's a good chance it's also a remote job. In the coming years you can expect more remote work opportunity, especially after the corona pandemic forces companies to reevaluate how they operate.
You can now find remote job opportunities in hundreds of fields:
Banking and finance
Consultancy
Engineering
Healthcare
Legal
Operations
Technology
Sure, some jobs can't be done remotely, such as being a taxi driver or waiting tables. Unfortunately, many of these jobs will be replaced by automation in the coming decades. Jobs that can be performed remotely are more indispensable. So focusing on remote job opportunity is also focusing on the future of work.
4.   Get Future-Proof Skills for Remote Work
The list of remote jobs can never be exhaustive. Maybe you will be among the first of your profession to work remotely. If that's the case, you'll be in demand in the years to come. And if you're considering re-skilling and changing career path, the great news is that remote work helps businesses to look beyond traditional qualifications. You no longer need a four-year university degree just to get started. You need skills and attitude. And you can learn from home.
Related articles you might like:
The most important digital skills for remote work
Skills you should master to become a successful remote working employee
Top 20 must have skills you put on your remote work resume
The most in-demand programming skills for remote work
You now have access to a global pool of distributed trainers and providers. And the skills you can learn remotely are the skills needed for a future workforce, so they can boost any career.
Remote job skills will help you gain remote work. So consider retraining and up-skilling in courses for future-proof remote professions. These excellent courses are relatively cheap as well, because they can be operated and taught from anywhere. It doesn't matter if you don't have any formal education. These are courses you can do from anywhere, for skills you can take anywhere.
Customer Service Skills
Most customer service jobs require good communication, great attitude and some basic skills. These skills are not necessarily difficult to learn, but will be your step into a remote job. Is the customer always right? How do you connect with customers effectively, through chat and call? How do you handle a difficult customer?
Skilling up in different IT platforms will help you get a better salary and become more indispensable, for example in Microsoft Access or WordPress. You can also gain skills in customer service management to boost your career further.
Copywriting
Many people can write well, but that doesn't mean people want to read what they write. To be a successful copywriter you need to write to an audience and write what people are interested in reading. You need the skills of persuasion, not just correct grammar and creative intent. There are many short, affordable copywriting courses. Just five hours of tuition can go a long way for career development.
Design and Creative Skills
Take your creative mind into a commercial setting. Many people have the talent and creativity required for design. But you can't be a remote designer providing hand sketches in A3 notebooks. You need digital design skills, on programs like Canva, InDesign, InVision and Sketch. You need the canvas from which to display your talent, in a remote working environment. Learning these skills is a lot of fun and you can take it further, with a mastery of UX and UI design.
In-Demand Developer and Programming Skills
Jobs in programming were among the first to kickstart a trend towards remote working. By the end of 2020 it's expected that over half of global programming jobs will be remote. Don't forget to continue reading below for places to obtain free courses for up-skilling.
Programming skills are in high demand. There are not enough programmers and there is too much to program. Think websites, apps, desktop applications, blockchains, and all the technology that makes our modern world turn.
It's a profession that rewards skills. Some professions reward big mouths, confidence and an ability to sell yourself. When you know programming you're the most valuable person on the remote team. Like any career, programming will require you to start from the bottom and learn your craft. You can't do a four-hour course and land a role as a senior PHP developer.
There is more than one programming language. The starting point is to skill up in one or more of the fundamental languages that underpin programming.
SQL and MySQL – the nuts and bolts to backend programming. SQL is currently the most in-demand programming skill.
Java – Java is compiled code and Java programmers can work across multiple platforms. This universal programming language is second on the list of in-demand programming skills.
Interested in obtaining database skills for free? Search Remotely is an affiliate of Alison Learning. Che
HTML – Easy to learn and even master, but you will also need CSS and often JavaScript skills to get a developer job.
CSS – The language specifying the layout of web pages and how they look. A core skill for bootstrap and full-stack web development.
PHP – Open-source scripting language that can be embedded into HTML code. This advanced programming is highly prized.
C++ – The most in-demand programming language for desktop-based applications.
C# – Translates C languages for web and mobile applications. Demand for C# is increasing rapidly.
Python – A lightweight and easy to develop programming language. Many startups and small projects seek Python skills as it's faster to create programs. There is a real dearth of Python developers.
Remote online courses: where to get free programming skills useful for remote jobs?
Remote online learning courses are available for anyone interested in obtaining remote employment. If you are interested in obtaining programming, coding, database and other information technology skills in demand for a remote job, why not try them out for free? Search Remotely is an affiliate of Alison Learning. If you really need to jump start your information technology skills (for free, check out the links below). Further, participating in free courses represent a way to determine your interest and acuity levels. Do you like this specific area? Do you have what it takes? Can you see yourself doing these sort of tasks eight hours per day?
After completing the required modules, you can pay a small fee for the certificate as credentialed proof of your knowledge. You can also attach these to your remote job resume and applications!
C Programming Introduction to C Programming
C Programming Logic Statements Learn conditional flow statements
C+ Programming Introduction to C+ Programming
C++ Programming Getting started with C++ Programming
Coding with C# Syntax Working with iterations and arrays
Diploma in C# Intermediate Learn types and operators
Java Programming for Beginners Introduction to Java Programming
R Programming Introduction to R Programming
Diploma in Python Python Programming
Software and Database Technologies Understanding software and database technologies
Emerging Technologies Introduction to emerging technologies
GIS: Geographic Information Systems Introduction to GIS
Digital Marketing Skills
Marketing is driven by numbers. It's defined by the bottom line, not just a pretty social media post. There is so much behind the platforms and you need distinct strategies for each place you take your marketing. Google ads, Facebook, email marketing, Instagram – there are so many channels and so many tactics. Then there is SEO and more traditional forms of marketing. Start with a short course in a single field and keep expanding your skill set – you'll soon be indispensable in a remote job.
Sales
You can do sales from anywhere. Most sales jobs are now going remote. While there are thousands of sales courses around, there's a tendency for them to push specific tactics and industries. If you're starting out, try to gain a broad skills set, as it will present you more remote work opportunities.
Other Skills
More and more professions can be done remotely. And there are remote courses to support every profession. You can up-skill to be a virtual assistant, data analyst, communications expert, accountant or anything else. Get the skills, then get the remote job.
5.    Finding Remote Work
Think remote, get the skills, now find work. The sky is the limit here because you have access to a global jobs market. Traditional jobs require you to be based in a specific geographic location (or at least within commuting distance). With a remote job you can be based anywhere. And your employer can also be based anywhere. So never limit your search. Think global and find the space to believe in what is possible.
Related articles you might like:
9 Actionable Tips for Reducing Remote Job Search Anxiety
As with many lifestyle choices, the right job is the one that offers an opportunity to live the lifestyle you want. Getting a remote job is not a short-term career choice. You can get paid a lot more to do a more demanding job in a place you don't want to be. Except you won't have much freedom. So expect to do a trade off, between salary and freedom.
Some remote jobs are 100% remote, but the employer still has some traditional office space. Other remote jobs allow you to work from anywhere, but come to the office once a month, once a quarter, perhaps once a year. Some jobs will require you to be on a certain time zone and there's nothing bad with that – it still means around a third of the world will be in your sphere,
How to Land a Remote Job
Landing a remote job is similar to landing any other job. But with remote working there is more opportunity and some very important subtleties to consider.
Related articles you might like:
How to write the perfect remote work from home resume to land a remote job
How to write a cover letter to land you an interview for a remote job
How to make your profile stand out to get a remote job
How to improve your remote job seeker profile
Explore Possibility
A traditional job search is limited by geography. Without this limitation, job possibility will be far broader than you initially imagine. However, a remote job search is limited to the jobs that can be done remotely. So there's a natural shift towards future-proof professions covered in chapter three.
Start with a blank canvas if you're new remote working.
Explore the world's leading remote jobs board and get an idea on the types of jobs that will fit your skills. Broaden your horizons with possibility.
Develop a Broad Picture of What You Want
With a broad perspective you can then focus on the jobs and industries that interest you. Inspect individual job posts in more detail. Do you have the necessary skills or do you first need to up-skill? How much do you really know about these industries? How can you make yourself more employable?
Everyone has a dream job. Sure, not everyone can get their dream job, but shoot for the stars and you can still land on the moon. Pinpointing your ideal job can be great motivation throughout the jobs search. Job postings are also a way to get practical about what you need. They will help you understand possibility as it relates to you.
Sign Up for Job Alerts
A global jobs market changes every hour of every day. It moves at a pace you can't keep up with. You don't have time to check for new jobs, every hour of every day.
Sign up for job alerts so you don't miss out as new jobs come online. A job alert email will also help you to focus.
Apply for More
It seems obvious that the more jobs you apply for, the more chance you have. This is especially true in the remote jobs market. Employers have access to a wider talent pool and can afford to be pickier about exactly what they want. Second guessing exactly what employers want is impossible. Applying for more jobs is a positive step you can make happen.
It can feel disheartening. Many people are frightened of applying for lots of jobs as they fear rejection. But rejection will help you apply for the next job, especially if you get to the next stage and can receive feedback after an interview. Don't fear rejection. You're going up against the rest of the world and there is an employer somewhere who wants your skills.
Related articles you might like:
Landing your first remote job and what to expect
How to work remotely and travel the world
Tailor All Your Applications for Remote Working
Employers are specifically seeking remote workers. They must be confident of a strong working reltionship in a virtual environment. Good remote workers have certain skills and attributes. Make these front and centre in your job application to show you are ready for the employer's working environment.
Great communication skills
Independence and an ability to work without guidance
Flexibility and openness to different working practices
The ability to learn quickly in a distributed working environment
A desire to work remotely and work from anywhere
It's also good to mention that you specifically want to work remotely and to demonstrate any remote experience you have had.
Tailor Your Application to the Job
Employers want to see attitude and desire. With access to a global workforce they demand something specific, somebody who can meet their exact needs. So the worst application is a generic application. Employers can see through it straight away. It's good practice to tailor your application to every job, so adjust your pitch to the job description, desired skills and employer.
Related articles you might like:

The benefits of using a remote recruiter like Search Remotely
How to avoid remote job scams
How to track and organize your remote job search
Practice Remote Interviewing Technique
Hopefully you will get an interview. Not for every job application of course. Get used to rejections, it's normal in the global remote jobs market. A remote interview is different to an interview in person, but the principles don't change. First you need to make a good impression. Dress appropriately and adjust your video backdrop. Your backdrop is an extension of you. If it looks shabby you come across as shabby. If you can't get an interesting backdrop, find yourself a plain, simple backdrop instead (like an empty white wall).
Related articles you might like:
How to create and effective virtual presentation
How to prepare yourself for a remote job interview
Test your microphone and speakers before the interview. Even better, wear a headset as it indicates you're accustomed to video meetings. The majority of communication is not what you say. It's body language and how you say it. This isn't as obvious on a video so you need to exaggerate your intonation and body language (many people the mistake of forgetting body language because the interview is by video). And look into the camera – an interview is far more powerful when you can direct your message.
Work from Anywhere
After you've found a remote job don't stop there. You can develop further by optimising your environment and boosting your productivity (see chapters five and six).
Remote Work– Salary Expectations
Salaries for remote job roles are not too dissimilar to salaries for doing the same job in an office. Most companies hiring remotely tend to pay in US dollars, even if their headquarters are not in the USA.
Related article you might like:
How remote work expectations stack up to reality
Of course, salary expectations will be different dependent on the employer is based. For the same job role you can expect to be paid more in Melbourne than in Manila or Mumbai.
Likewise, living in Mumbai means you can survive off a lower salary than living in Melbourne.
Employing a remote team gives a company access to a wider talent pool. They don't need to attract employees willing to relocate, so salaries tend to be 5 – 25% lower. In return, you enjoy the freedom of working anywhere. And just think of how much money you save on the commute.
In most cases, companies offer salaries dependent on either the location of their headquarters (where they are registered if they are 100% remote), or the location of their customers. So the same remote job role for a company based out of Manila will pay less than a company in Melbourne.
Freelancing vs Remote Employment vs Your Own Business
Remote working is sometimes conflated with freelancing, which is often confused with digital nomadism. It's confusing because the skills and work is the same, whether you're freelancing, in full-time remote employment, or running your own business remotely.
Freelancing
You work for more than one client. Job security is limited and you will do more work for one client than another. This is a very flexible model of working, full of ups and downs. Digital nomads love it for this very reason. Many people start off by doing some freelancing "on the side" of another job. A lot of freelancers find themselves with too much work and you can quickly be in a position where you increase your pay rates.
Permanent Remote Employment
Whether full time or part time, remote employment is the same as having a job with an office and fixed working hours. You work for a single employer (although maybe more than one if you're part time), have a contract of employment, along with all the employment rights this provides. This provides the security of traditional employment, with the big difference being that you perform the work remotely.
Your Own Business
Another option is to operate your own remote business. Most of the skills you need are the same future-proof skills in chapter three. Instead of advanced single skills you need a wider suite of different skills. Many different types of business can be operated remotely. The key question to ask is whether the business can operate without any fixed space. A business focused on a global clientele or audience can be operated from anywhere.
Related article you might like:
Remote workers: how to start and run our own business as a digital nomad
6. How to Convince Your Boss You Can Work Remotely
Work remotely and you will save your company money. You will be more productive and valuable to your employer. Except your boss probably doesn't think so. There are three factors bosses analyze to determine whether to adopt remote work policies. Read more here. Most bosses are resistant to change and many believe working remotely is code for doing very little work. That's okay. You don't need to wait to get a new job when you can convince your boss now of the feasibility of remote working. You need to make the benefits of remote work relevant to your boss.
Related article you might like:
Three Factors of Remote Work Adoption
How to convince your boss: Demystify the remote work myths
How to present a convincing argument to continue to work remotely when your employer reduces its work from home policy
After reading these articles to better understand the situation from your boss' perspective, try these five steps.
5 Steps to Convince Your Boss
Related article you might like:
How to continue to work remotely
1. Start remote work from home
The majority of businesses already allow some working from home. Maybe you already work from home on occasion. Even if they don't, working from home is an easier sell than working remotely. First you need to do some work from home. Then you can make working from home a fixed part of your schedule. Every Monday? Every Wednesday and Thursday morning? It doesn't matter when. Establish consistency so your boss can't call you into the office for a meeting, if it's your working at home day.
Related article you might like:
How to continue to work remotely
Related articles you might like:
8 Clever remodeling work from home design ideas for your remote work space
How to set up your virtual home office to work remotely
Skills you should master to become a successful remote working employee
How to set up your flexible workspace from home remote office
2. Establish professional remote systems
You need to convince your boss that, yes you are still here. And to do that you need to establish efficient systems that bypass a typical office environment. This can be done while you are working from home, so you can showcase how work continues as usual.
Establishing such systems is a major step forward for any employer as these systems can lead towards a remote work policy.
Essential to remote systems will be responsive communication and a clear understanding of availability. They will want to know when you are working, wherever you are. However, in the long-term you will find that remote work switches the focus from hours to tasks.
Some of the most successful 100% remote companies don't have any fixed working schedule.
Related article you might like:
Asynchronous Communication Systems for Virtual Remote Work Teams
The remote worker's tool kit
3. Get a fixed base on the same time zone
Working from home to working from somewhere on a similar time zone. This is obviously preceded by an agreement that you can be working from home, permanently, rather than occasionally. But there is no fundamental difference between working from home and working from a professional co-working space on a similar time zone.
From this more remote base you can expand on the remote systems. Work from a professional environment, like a cowork space. And stay professional with how you present the company in internal and external communication. Nobody wants to do a video business call with somebody in shorts and a singlet. Stay smart, even when remote. Read more here.
Related article you might like:
How to manage remote work teams by time zones
4. Work remotely from anywhere
Very few employers will immediately agree to a permanent switch from office to remote work. You will have to test the water and prove that it works for them and you. Maybe it will initially be for one or three months. Time zones may still be a factor. You also need to confident of getting solid Wi-Fi. But when systems and policy are in place, you will have more opportunity to work from anywhere.
5. Reliable internet connection and bandwidth
Let's face it. Working remotely, working from anywhere requires reliable internet connections and reasonable bandwidth. There are no excuses. If you must prove that you can maintain productivity, quality and achieve your goals; you've got to be available. As we have written in our articles, it is recommended that remote workers have at least 25 mbps speed. Read more here.
Related article you might like:
Work from home internet speeds- How fast is fast enough?
7.     Optimize Your Work Environment with a Coworking Space
To work remotely you will need somewhere to work from. If that's not home, it needs to be somewhere with reliable Wi-Fi and a productive atmosphere. That's not the beach – try it once and you won't go back. Cafes and coffee shops are not always ideal either, certainly not for longer stints at work. Most remote workers work from offices known as coworking spaces. Cowork spaces are almost everywhere in the world. They provide reliable Wi-Fi, a shared office environment, and the bare essentials required by most professionals. A proper office chair and desk space will make a big difference to your long-term health, as well as your long-term employability.
Cowork spaces offer benefits like Skype / Zoom meeting rooms, where you can chat to clients and colleagues in privacy. Many offer a social element as well, so they're great for meeting new people. The world's best coworking spaces balance work-time efficiency with professional development and play-time sociablity. They are not just shared office spaces – they're vested in community and thinking outside the norm, places where coworkers improve their productivity and network informally.
Choosing a Good Coworking Space
The challenge isn't finding a coworking space. It's finding a good one, because coworking spaces are a thing now. They're not all that bad, but many do not reflect the core reasons why coworking spaces became popular. Recognising why they are good will help you find a great coworking space near you.
As the industry grows you can expect more and more choice. All the best coworking spaces offer a free trial. Even if it's just for one hour, actually working at a space is the best way to discover if it's for you. Many cowork spaces look nice. Just remember, you're not looking for a nice place, you're looking for a good place to work.
Related articles you might like:
Why co-working is a good choice for hybrid remote work policies
Hybrid offices and the future of work
You'll get a much better feel by taking out your laptop and actually working. This gives you time to check out the day-to-day working practicalities and any opportunities for development. You also need to trial a place to gauge the mood. People won't be social when working, but you just know when a place has the right vibe.
Coworking spaces will optimise your work environment for many different reasons. The best of them are practical and comfortable, rather than full of fluffy bells and whistles. Basics are integrall. Wi-Fi speeds need to be good and there must be a backup Wi-Fi,
because even five minutes of downtime can hurt. A social vibe is important, without getting in the way of why people go there in the first place – to work efficiently.
Desks need to be optimal height for people working on desks, with chairs that provide proper back support. And then there needs to be a breakout area, a place to quickly change atmosphere, refocus, get creative, or simply break. Every cowork space has its own focus, prioritising one or more of these factors.
Coworking spaces get everybody involved – Some spaces focus on the social element. They ensure new and existing members have the time that's needed to meet each other, beyond work. Events are structured and consistent, helping to create an environment where every member feels at home. And feeling at home leads to a healthier, happier mind.
Coworking spaces provide personal and professional development – Many shared office spaces fail to grasp the difference between a space to get work done, and a space where members can thrive. The best coworking spaces aid professional growth, with on-site workshops and meet-ups, as well as access to a wide network of new opportunities.
Coworking spaces look great – An attractive work environment is key to productivity. From converted industrial yards to brand-new office floors, many cowork spaces can offer
a nice environment. Consistent factors across the globe include green plants, expansive views, and high ceilings that project a feeling of spaciousness.
A community environment – Free member workshops epitomise why it's so useful for remote workers to work somewhere, and not in their own silo. They can discover how creative solutions are implemented in different cultures. These are creative spaces that help to mobilise remote workers to develop and expand perspectives.
8.      Boost Your Productivity
Differences between working in an office and working from home are not that enormous. They just require a subtle shift in focus and here are six core focal points. Remote work demands remote tools. And it's amazing how much more productive you can be when everything is in one place, on your laptop.
Related articles you might like:
Remote workers and digital nomads: how to boost your productivity
Top hacks to improve your productivity when working from home
7 gadgets that will increase your remote work productivity
1.   Find Your Optimal Working Pattern
Work remotely and there are less interruptions. You won't take a break to make a drink and chat to colleagues. There's no staff room to eat lunch. The regular rhythms disappear, so it's easy to fall into a trap of sitting behind a desk from morning to early evening. There can be a tendency to prove you're working, forgoing the flexibility benefits of remote work.
Most remote workers spend more time working than their office-based counterparts, because they no longer waste time. But you need to be realistic about taking breaks and finding the best working pattern. Everyone is more productive at a different time of day and with different schedules.
So experiment. Take the dog for a one-hour walk at lunchtime (if social distancing rules allow). Switch up when you do independent, stimulating work, and when you perform more mundane tasks. Work from different places in your home. Drift away from the fixed routine and find what's best for your productivity.
2.   Stay Professional, Especially in Video Meetings
Video meetings are the norm when you work remotely. They are more efficient than office meetings, except it's easy to be distracted. The number one rule is to turn on your video camera and dress professionally.
Working from home doesn't mean a business meeting in your dressing gown. Concentrate your attention on the meeting and don't be distracted, especially not by website browsing.
Related article you might like:
What to wear when working from home
3.   Create a Boundary Between Life and Work
Work from home and it's easy for your home to become work. For office-based work you eat breakfast, commute, arrive in the office and check your emails. Work from home and you start reading your emails over breakfast.
Soon there is no definitive line between work and life. You're replying to emails at 10pm, then responding to work messages on your phone while in bed. Work remotely and you
will be more connected. So it's essential you switch off. Decide when you are working and stick to it. Power down and switch off, including your phone.
It helps if you can work from a separate office as you can close the door on work. If you can't, resist the temptation to power up your computer after the work day has ended.
4.   Stay Visible When at Work
Sometimes it's terrible to be visible in an office, like when you're hungover or really haven't done what you needed to do. It's easy to hide when you work remotely and this is the number one thing employers are concerned about. You don't need a webcam showing your desk, but there are simple and effective ways to stay remotely visible.
Be very responsive to messages, especially questions, whether it's on Slack or on a collaborative document.

Communicate what you working on and schedule regular updates to your team and boss.

Foster remote conversations with colleagues, just like you would do in an office.
5. Prioritize Clear Communication and Document what you Do
Remote work relies on smart communication and you can no longer share conversations with colleagues over the coffice machine. Nor can you delay important communication while you are waiting for a colleague to arrive in the office. So it's easy for work to become misunderstood, or not communicated.
It's important to document more than normal. Now you don't share little pieces of information in the office, you need to record what you have done, so anybody else can pick it up later. Remember to share how you feel, including what is going well and where you are having challenges. Smarter communication also means collaborating virtually, like a Miro virtual whiteboard and working on documents in real time with Google docs.
6.    Utilize Free Tools
Free tools help you get stuff done now. The stereotype is that remote workers do less. It's completely untrue. With remote work you do more in less time. You're more productive and finish the job faster, because there are always better places to be than at work, even if that work is remote. Remote workers are far more productive than their office-based counterparts.
Related article you might like:
Project management and communication tools enable remote teams to collaborate in the cloud in real time. So you don't need to waste 15 minutes chatting to a colleague at the coffee machine.
Personal Productivity Tools
Communication and Collaboration Tools
Remote Team Productivity and Management Tools- P1
Trello – Simple and Free Project Management
Asana – Complex and Free Project Management
Float – Complex and Paid Project Management
Remote Team Productivity and Management Tools- P2
ProofHub – Complex Remote Team Management
Monday – Automating Remote Team Management
iDoneThis – Simple and Cheap Remote Team Management
9. Share the Experience with Coliving
Cowork spaces provide an optimised environment for working remotely. You can work on your own, in your own space, yet still be connected, to both a virtual team and a physical team of other coworkers in the office. Coliving takes this one step further. Co-living involves living with other remote workers, for a month or more. Co-living is based on remote work. It brings like-minded remote workers together into a communal space where they can share experiences, deepen friendships and explore innovative ideas.
Co-living programs come in a variety of forms.
Co-living and coworking – some spaces are specifically designed to combine living and working, with a dedicated office space where you can work. These are often situated in remote locations, where there is no other type of office space.
Classic co-living – most spaces provide a living environment and a close relationship with a good coworking space nearby. The organiser makes an agreement with the cowork space so you get a discount on desk space.
Fully organised programs – co-living that's designed and provided by a company or business-focused individual. These often run year round and the premium you pay covers the costs and time you save. Not many people have time to arrange accommodation and workspace for a one-month stay, so these programs are ideal in this situation.
Self-organised programs – as digital nomads extend their network they set up their own co-living stops and invite others. Usually three or more nomads find a massive house and an office, then bring their individual costs down by sharing the experience with others.
10. Leverage Online Remote Working Communities
The hardest part to survival is keeping abreast of the latest information. Subscribe to Search Remotely newsletter and bookmark our site on your web browser. This will remind you to visit often for new remote work job opportunities that pay well, courses to develop your digital skills, and innovative tools and techniques relevant to remote work.
Another aspect of remote work is letting go of your traditional support networks.  Where do you turn when you need an online mentor?
As part of a digital society you can still be part of a like-minded community. Remote workers, those who work from home and digital nomads stay in touch socially, just not always in person. Join the search remotely Facebook group, ask your questions, get involved with the community, and gain support for what you do. Most people at home won't understand what you are doing and why. On the Search Remotely Facebook  group you can be around people in a similar situation.
Join Search Remotely Digital Nomads Remote Worker Facebook Group.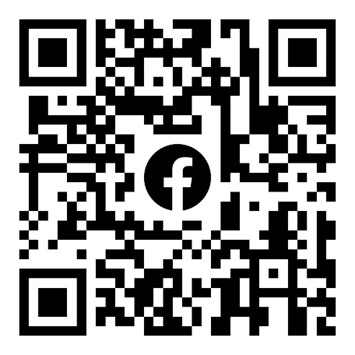 Follow Search Remotely Instagram
https://www.instagram.com/search_remotely/
Follow Search Remotely LinkedIn
https://www.linkedin.com/in/tonya-searchremotely/