Coworking communities have become more and more common all over the world, and Australia is no exception. There's nothing quite like the freedom of running your own business while traveling and exploring new things in amazing cities, and Sydney is a place where you can enjoy the perks of living in a big city.
By choosing one of the top coworking spaces in Sydney, Australia, you can connect with like-minded individuals, enjoy exclusive member privileges, and have everything you need from an office. Many of the spaces are located right in the heart of the city, so you can enjoy everything downtown Sydney has to offer.


Here are the top five best coworking spaces in Sydney.
The Commons
The Commons is an environmentally conscious workspace and add features
multiple solutions for creative freelancers and entrepreneurs who need an in-house photography studio or a podcast studio for their recordings. You can also expect things that are not common in other coworking spaces, such as an outdoor basketball court where you can play a game while bouncing off ideas with your coworkers. The entire space gives an informal vibe, and all the communal areas are spacious and very well lit.
There is an award-winning bar downstairs so you can relax and get to know your coworkers better. You can choose from multiple types of memberships, ranging from virtual offices that include premium postcard and mail handling services to private offices where you get 24/7 access to your own enclosed office space. If you're looking for something in between, you can work at the open desk or get your own dedicated desk with an open space.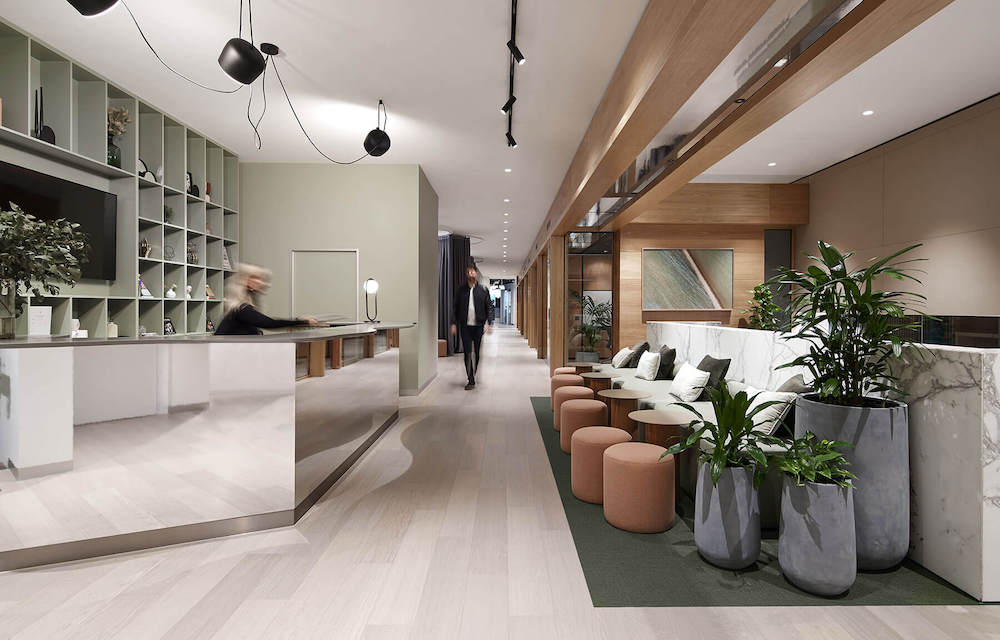 WOTSO WorkSpace
With multiple locations across Sydney, WOTSO WorkSpace is the perfect solution for freelancers and entrepreneurs who need flexible offices for their stay in the city. You can choose from serviced offices for yourself or a team of dozens of people. Coworking spaces are available in a variety of forms, which means that you can choose to get a flexi desk on a daily or monthly plan, or even consider getting a permanent desk membership if you're looking for a long-term solution.
If you're in Sydney for just a couple of days, you can get a flexi day pass and drop in casually as needed to use the open desk space and connect to the high-speed Internet to get on with your work. There are also coffee and snacks included, and this is also a perfect solution for freelancers and remote workers who want a solution that can be used in conjunction with working from home.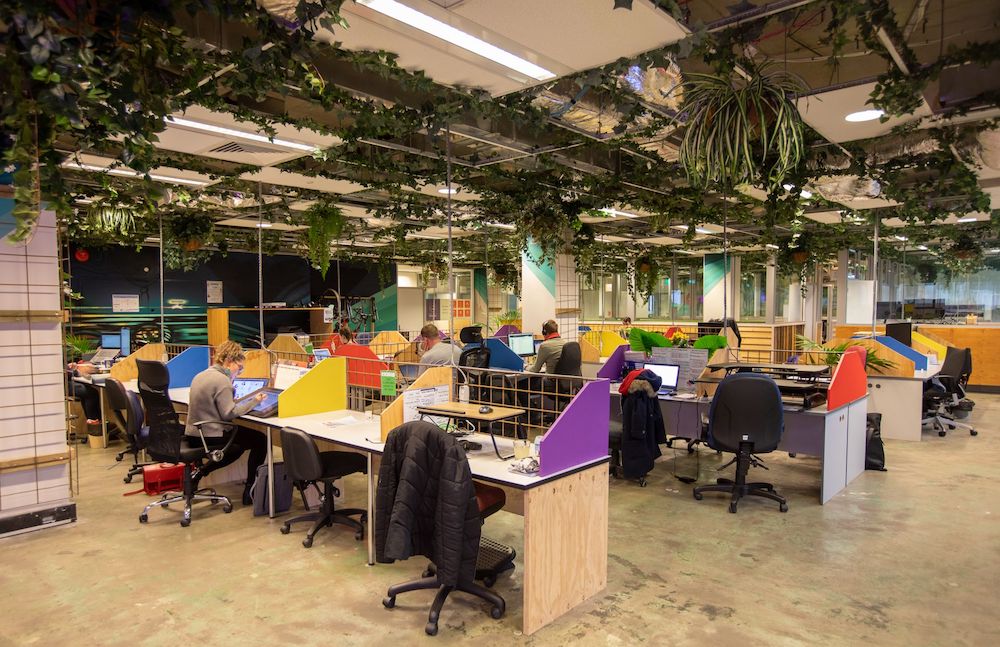 Le Porte Space
When you step into Le Porte Space, you might have the impression that this is a luxury hotel and not a coworking space. And you would be perfectly right to believe that, as the space oozes Parisian class and elegance and everything inside is created with style in mind. Here you can enjoy luxury office suites where
you are bound to become instantly inspired and creative. Because every detail of the space is well thought out, you don't have to worry about the thing except being productive and becoming part of a community of like-minded entrepreneurs.
Le Porte Space is also home to several event areas and is a place where your physical well-being is not left to chance. You can take a break from work and indulge in a yoga or Pilates session or relax in the sauna. Besides providing you with an excellent place to work by yourself, Le Porte Space also offers multiple solutions for creatives in the form of studios for advertising campaigns and editorial shoots and presentation rooms that cater to the needs of small and large teams.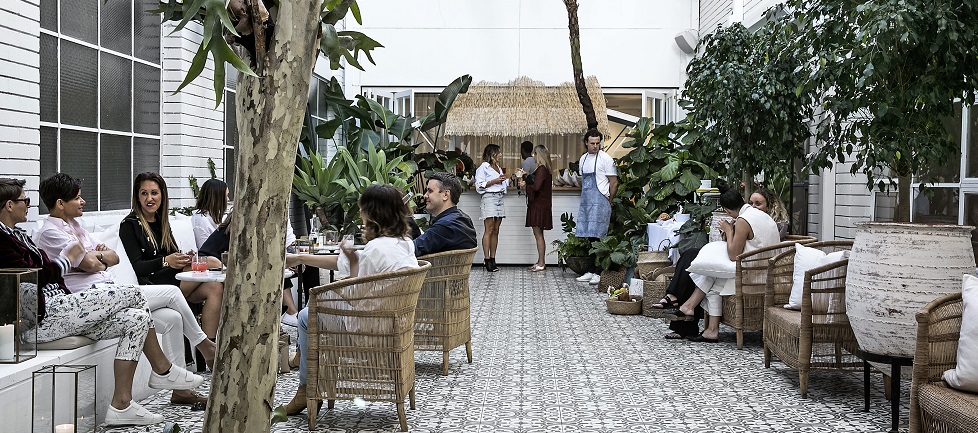 Work inc.
Work inc. is a boutique coworking space located in northern Sydney, and it has a reputation for being one of the most unpretentious spaces of this kind in the city. Here you can get personal service and beautiful offices as well as the chance of networking with like-minded individuals who are likely to leave you with fresh ideas and even long-lasting business relationships.
You can choose from private offices that look just like personal rooms, so if you enjoy a homely vibe, these fully furnished work pods are ideal for you. Alternatively, you can get a dedicated desk that remains just like you set it up day after day. Additional perks include hotel-like showers, a podcast studio, meeting rooms, breakout spaces and bicycle parking. At Work Inc, you even get a sundeck and unexpected services such as an in-house optometrist with specialized service for eyes that are always looking at a computer screen.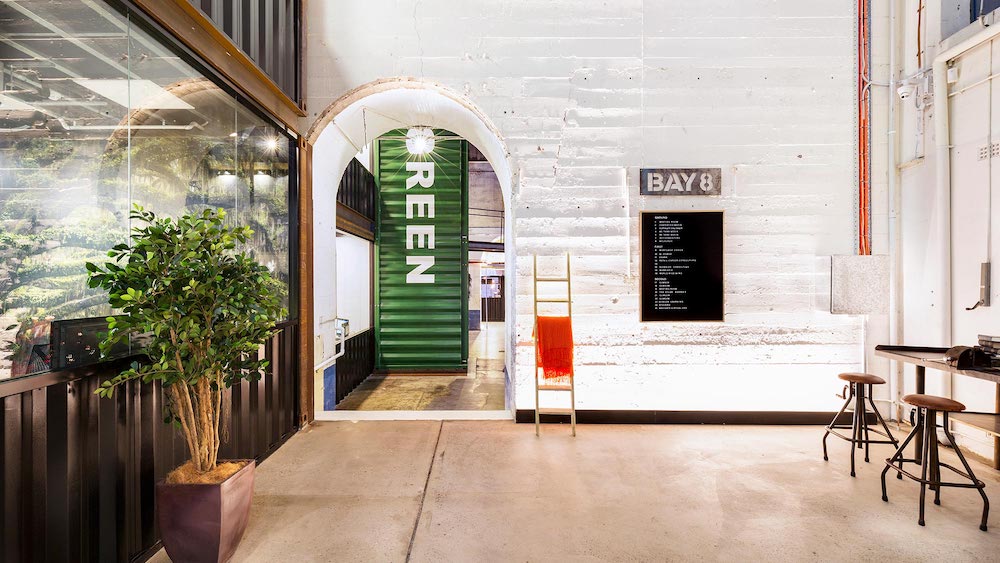 The Porter
Another premium coworking space in the heart of Sydney, The Porter welcomes you with a wide range of rooms designed for absolutely any kind of work requirements. This is a high-quality collaborative space that works well not just for solo work but also when you need to post small meetings or are in need of a space for a large-scale event. The space itself oozes sophistication, and its design makes it perfect for entrepreneurs who are looking to make a good impression on their business partners.
At The Porter, you can opt for a day pass that offers you access to the studio space as well as the common lounge, the library, and the chalet area. With this type of pass you can also bring in one guest at no extra charge. You can also get monthly and annual memberships that also allow you to bring up to three other team members. Some of the perks of being a member of The Porter include a select food and drinks service from Bowery Lane and access to after-hours events.