If you're working on the road and find yourself in London, United Kingdom, you may be looking for a coworking space. The good news is that the British capital has more than its fair share of coworking spaces that range from plant-filled spaces that offer complimentary yoga classes to more corporate offices.
Here are the top five coworking spaces in London that combine the benefits of member clubs, café counter, and serviced offices to provide something for every type of remote worker in search of the perfect place to boost their productivity.
Search Remotely has updated its Top 5 Coworking Spaces in London, United Kingdom since its first posting back in 2020. Here is an updated Top 5 list that includes some well deserved additions. 

The Office Group – Paddington
Located within the Paddington station itself, The Office Group – Paddington offers excellent connections to remote workers looking for a versatile place to work in the heart of London. This coworking space offers all the technology you need to remain connected with your team and provides meeting rooms to easily connect with your team or customers.
The coworking space is located in a beautifully restored grade 1 listed building designed by Brunel and features a range of offices and breakout areas as well as some amazing kitchens.
Remote workers can choose from over 40 beautifully designed workspaces and get flexible contracts as well. A membership offers you access to 27 lounges that you can use as dropping workspaces in London as well as in Leeds and Bristol and 24/7 access to your home building. Essentials include dedicated and secure IT, business-grade superfast fibre Internet connection, discounted contents insurance, and a fully stocked kitchen and café.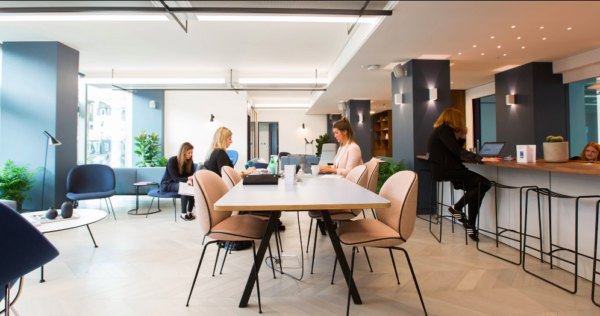 De Beauvoir Block, Hackney
If you are totally in love with millennial pink, the De Beauvoir Block might be the perfect coworking space in London for you. Filled with plants and dominated by pastel pink, this is a coworking space that also boasts velvet sofas and classic furniture pieces to create a relaxed atmosphere that also looks great when meeting with clients.
There are 33 workspaces available and the building also offers the room for more flexible freelancers who don't need a dedicated workspace. Located in is London, this is a coworking space that suitable for creative's and professionals alike and offers a selection of casual and exclusive memberships to suit everyone's needs.
Some of the features that you can expect to enjoy at De Beauvoir Block include a private outside courtyard that is available to all tenants, all day on-site café, meeting rooms that are bookable with catering options, high-speed Internet, and beautifully designed common areas where you can socialize with fellow members. Secure bike storage is available, and the site is available 24/7 to all members.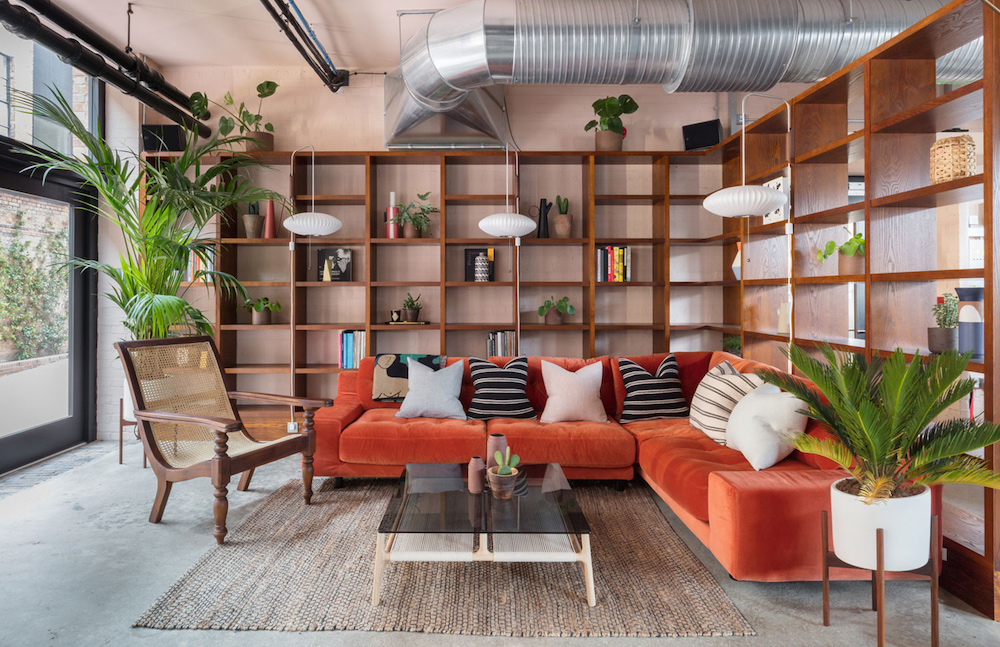 Connections at Trafalgar Square
Connections at Trafalgar Square coworking space in London offers an excellent base in central London for those looking for a professional venue for working independently or entrepreneurs in search for convenient meeting rooms.
Connections at Trafalgar Square has a 50-person capacity and is the perfect option for those who like to work in an elegant setting.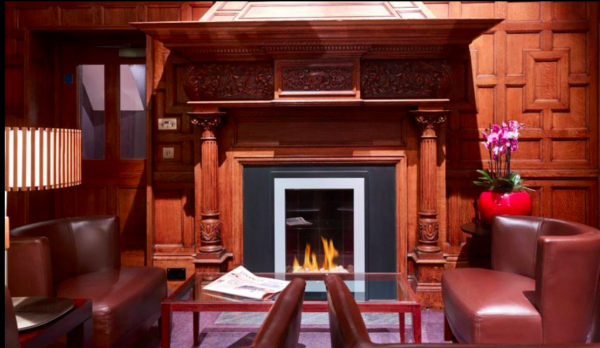 The Dock
Located just 10 minutes away from Tower Bridge and offering easy access to The City and Shoreditch, The Dock London offers a selection of private office units, workspaces, and meeting rooms that make it easy to be productive and take your business to the next level.
You can choose from private offices, fixed desks, hot desks, and get access to meeting rooms where you can collaborate with your team or meet with clients. The beautiful space has iconic architecture and lots of space, so you won't feel cramped.  
There is a stunning rooftop bar where you can take your laptop if you want to work while enjoying a dose of fresh air or entertain your clients for a drink. The meeting rooms are available to suit everything from presentations to interviews and conferences and they are all equipped with cutting-edge screens. Event spaces are also available, and you can hire one or more spaces to combine them for a bespoke fit that suits your event.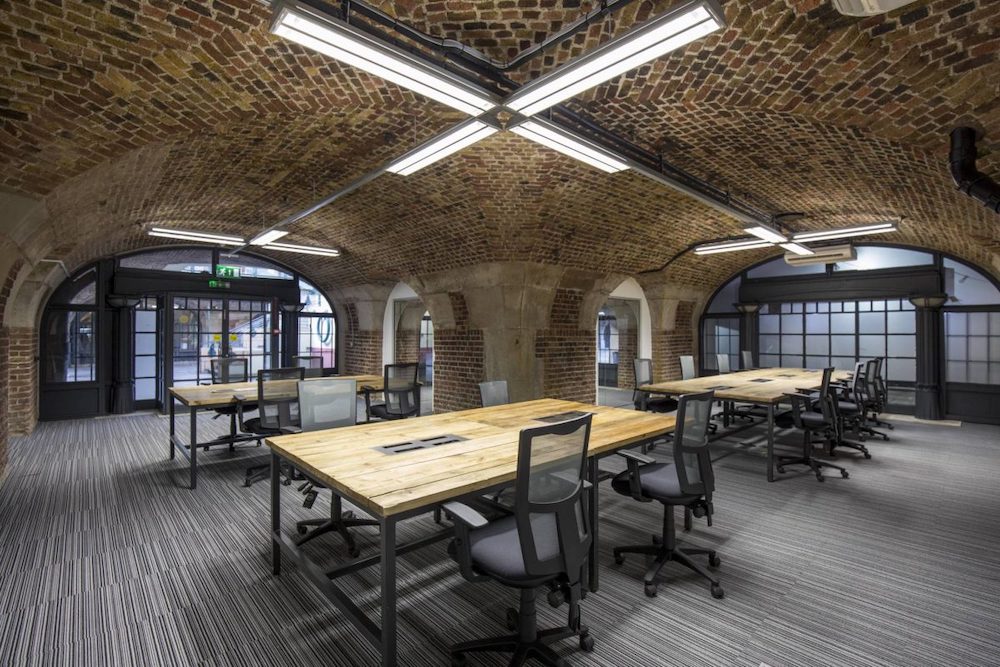 TechHub London
TechHub London is a coworking space in London with a 100-person capacity that's located minutes from Liverpool Street and Old Street stations.
Members get access to TechHub locations worldwide and enjoy working in a vibrant and collaborative environment. Perks include high-speed internet, office equipment, and hot coffee and tea.
Second Home
As its name suggests, Second Home is a coworking space with a mission to make you feel as comfortable as you would in your own home. It has beautifully designed working spaces and excellent facilities, together with some of the fastest Internet you will find in a coworking space.
The coworking space has other branches across the world, including Los Angeles and Lisbon, and you can choose from several different locations in London. There are multiple memberships to choose from so you can choose one that bests suits your needs.
A Flex Studio is available if you need a flexible option for those days you need your team with you. If you're looking for a more permanent solution, the Resident plan offers you a permanent desk that you can call your own. Hot desks are also available throughout the workspace and all membership types offer access to all services, including wellness programs and community events.
Second Home also offers day passes for users who don't want a long-term commitment but want to be able to drop by and use a hot desk when they need it.


Creative Works
Creative Works is a flexible coworking space designed with entrepreneurs in mind. It offers multiple packages tailored to suit most people's needs, and you can choose to sign up for a permanent space or work in a more flexible way.
The Creative Works Club pack is suitable for remote workers who don't need a permanent office but want to enjoy having access to a landline number, mailing address and ad hoc workspace access. Dedicated des are available with 24/7 access and a storage unit included, and if you need more privacy, you can add some movable partitions and accommodate several members of the team.
Finally, if you need a private business space with your own key but still want to be part of an exciting community, private options may be a good choice for you. All memberships include a business address, superfast Internet, and mail handling.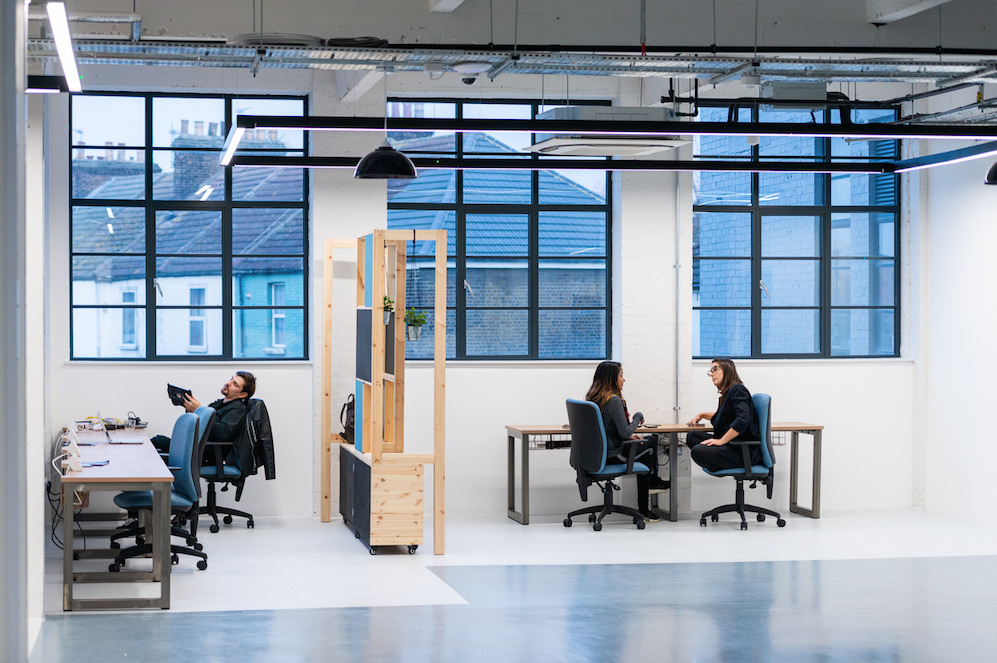 Want to book some of these coworking spaces in London?

Search Remotely is one of the premier online platforms where you can book just about any of the top coworking spaces in London and around the world.