Coworking spaces have become super popular in recent years because they are a gold mine of networking opportunities while also offering you everything you need to be productive. From fast Internet access to unlimited hot beverages and a wide variety of amenities designed to help you work with your best, coworking spaces have flourished in the majority of big cities in the world.
Berlin is currently one of the most popular destinations for digital nomads and remote workers in Europe, mostly because it offers amazing opportunities for anyone who enjoys urban life, while also being a hotspot for meeting like-minded individuals. Even though it's the capital of Germany, Berlin is a cosmopolitan city where you can get by speaking English and enjoy a large selection of coworking spaces that are spread across the city.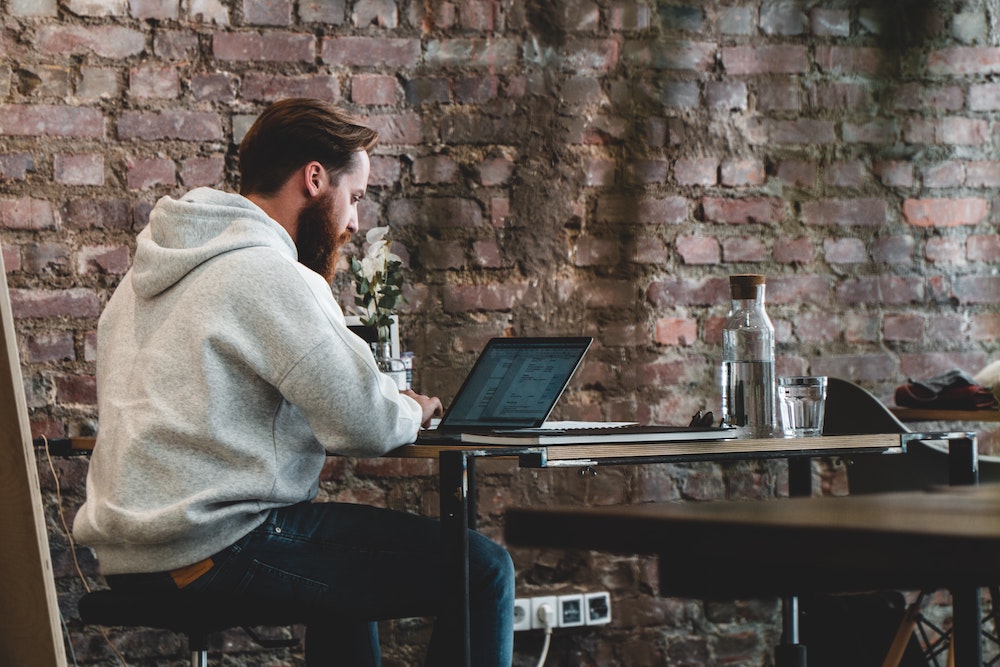 Here are the top five coworking spaces in Berlin that allow you to live and work in the heart of Europe.
Betahaus 
One of the oldest coworking spaces in Berlin, Betahaus mostly caters to freelancers, including designers and programmers, who don't necessarily need a place to work full-time. The Kreuzburg branch offers 300 flex desks and 36 private offices while also allowing you to hire four event spaces as needed. Some of the amenities that you can expect to find here include a spacious community garden, free yoga classes, post and parcel handling, and all kinds of practical amenities that include printing, unlimited coffee, and locker space.
At Betahaus, you can also find your home as an artist or creative, thanks to the artist studios that are available for those who want to record music or podcasts. As a member, you get access to exclusive benefits such as access to coworking areas for teams and community events. You can choose from two types of memberships that start from €99 per month and include various perks. The highest level of membership costs €250 per month and offers unlimited access to all facilities as well as discounts on events space rental and up to 50 hours of access to meeting rooms per month.


Weserland
A super cosy coworking space located in the popular neighbourhood of Neukölln, Weserland is home to a vibrant community of freelancers and creatives, while also welcoming small business owners, photographers, artists, writers, and students. It offers 24/7 unlimited access to all members, and you can enjoy unlimited quality coffee for a flat rate.
This coworking space has lots of amenities, including a kitchen equipped with a fridge, freezer, and oven, so you can save money and eat healthily instead of going out every day. Other perks include beds and hammocks for power naps, a super-fast laser printer and free printing up to 40 pages per month.
When it comes to memberships, you can be as flexible as you want, with Trial Tickets starting from just €18 a day. You can opt for short-term desk rents of two weeks or get your own fixed desk where you can leave your monitor and other belongings while enjoying 24/7 access for an entire month.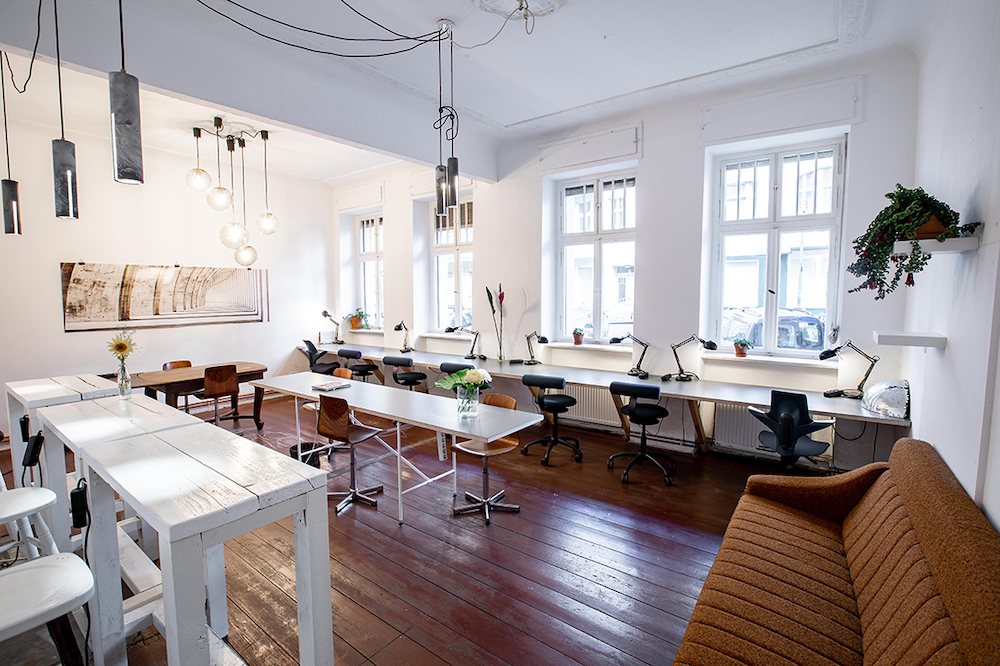 Co-up
You can find this classic coworking space in the heart of Kreuzberg, close to a wide range of cafes, restaurants, and popular live music venues. The space is relaxed and a perfect choice for those looking for a place to get their creative juice flowing.
Co-up offers all the facilities you would expect from a coworking space, but its main strength is in the meetups and events that take place regularly. It's not a very large space, which contributes to its charm. Its size also makes it easy to connect with other freelancers and entrepreneurs.
This is a perfect option for those looking for a space for their team events or workshops. Some types of events that occur regularly at Co-up include peer-to-peer tutoring, knowledge-sharing, and self-organized learning groups for which the space may be used for free.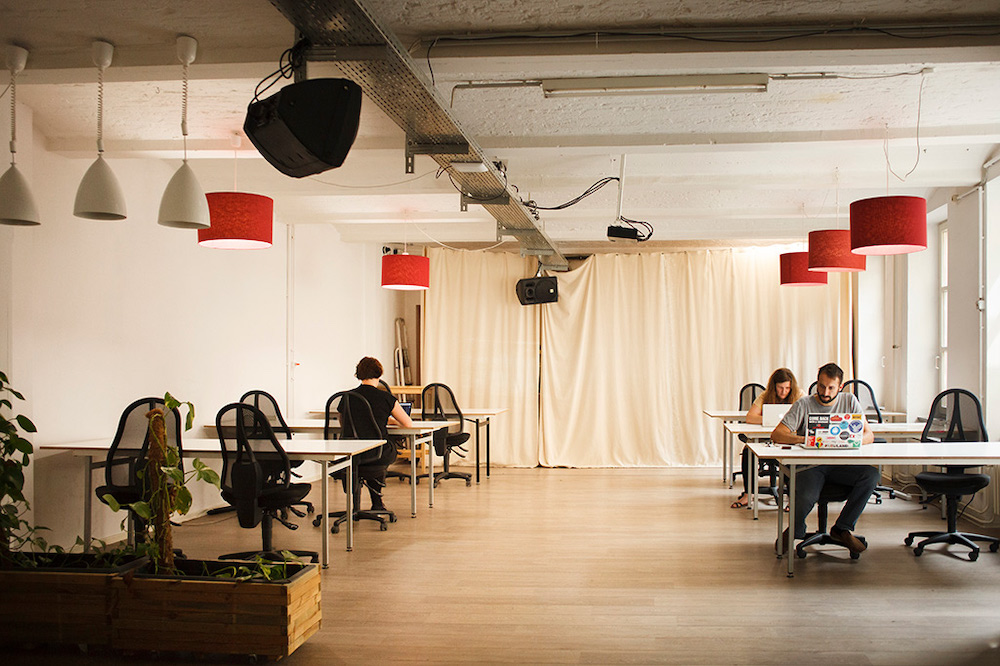 Space Shack 
One of Berlin's best choices for those looking for a coworking space that offers an impressive degree of flexibility, Space Shack allows you to choose from a wide selection of desks and private offices. Whether you want your working space to be loud or quiet, you can have it all here thanks to the multiple zones in place.
With a flex desk, you can choose the place you want for the day when you come in. If you want to have the same desk every day, you can opt for a fix desk. And if you're one to break boundaries, you can head to the community areas and be one of the "antidesk" community members.
 Multiple plans are available to suit your needs, and you can choose to book your desk for just a day or an entire month. At Space Shack, you can also benefit from six meeting room hours every month.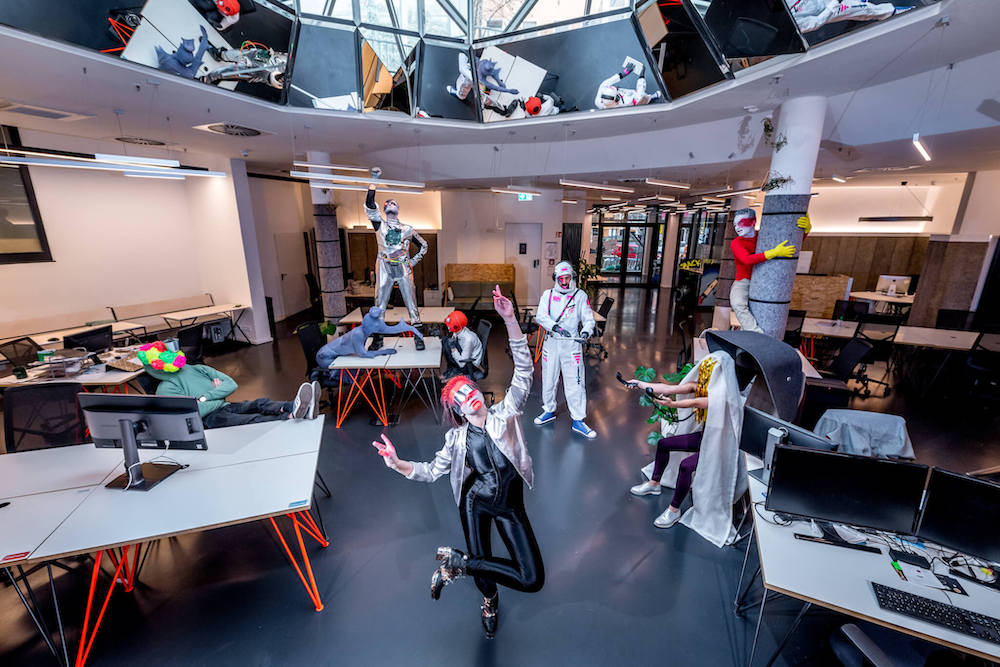 St Oberholz
Founded in 2005, this coworking space is located in Mitte and is one of Berlin's most popular places for digital nomads. There are multiple memberships available at St Oberholz, with the basic plan starting from €99 per month. You can cancel your membership without being tied into a contract — just pay for the months you are using. Some of the benefits you get with your membership include fast Wi-Fi, printer/scanner, registration of a business address at a reduced price, and more.
All members have access to exclusive member events, and you can get a selection of tea and coffee in the coworking kitchens. St Oberholz also offers fixed desk memberships with a minimum term of two months and 24/7 access. With this type of membership, you get a permanent workstation with a locker and priority access to booking meeting rooms.