Working from home comes with so many perks, but it can also put a dent in your productivity at times, especially when you travel a lot. Fortunately, you can avoid distractions and increase productivity with gadgets that make your work easier. From portable power banks so you never remain without juice to smart interpreter devices so you can communicate easily no matter where you are in the word, have a look at the 7 best gadgets to improve productivity when working from your home office.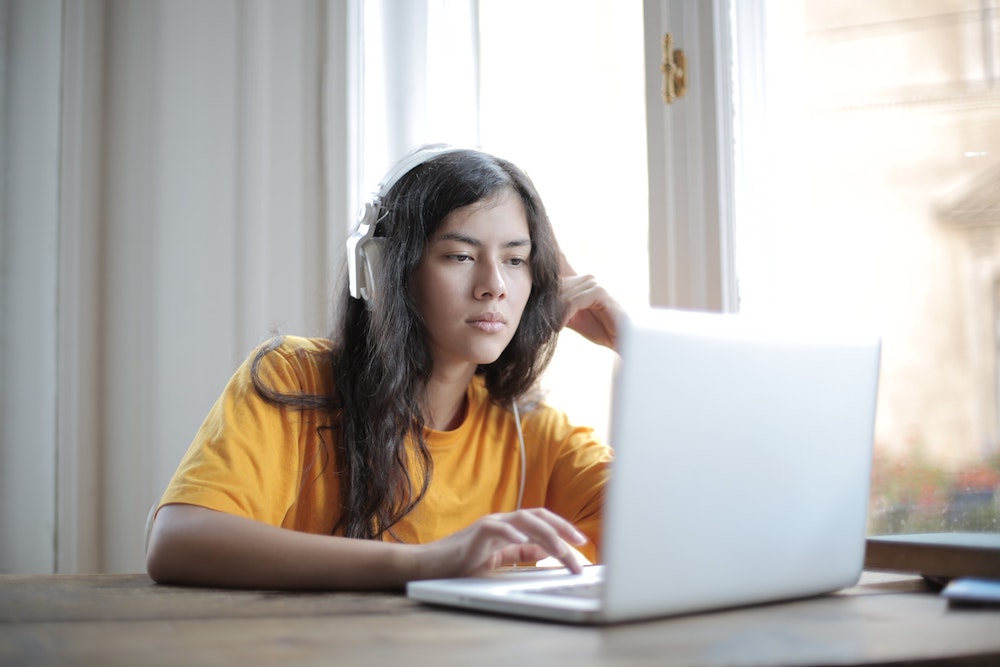 Portable Power Bank
A portable power bank is possibly the most important gadget in the arsenal of a digital nomad or any remote worker for that matter. As their name suggests, portable power banks are packable devices that you can have in your pocket or backpack at all times. Our portable power bank only weighs 222 grams, but this doesn't mean it doesn't pack a punch when it comes to its recharging capabilities. The Portable PowerBank has a capacity of 10000mAh and allows you to charge up to two gadgets at the same time. It comes with dual output and has a digital display to make your life easier, as you can see the remaining battery life at a glance.

Solar Backpack
If you're wondering how a backpack can improve your productivity, you've never seen a solar power backpack. The Solar Backpack has all the bells and whistles you would expect from a backpack designed with digital nomads in mind, but it also sports a solar panel on the front, so you can remain connected no matter where your steps take you. Besides powering your devices with the help of the sun rays, this backpack is also well-built and features multiple pockets of different depths and sizes so you can easily store all your personal belongings. The backpack is comfortable waterproof, so you can wear it for hours, without worrying what would happen to it if you get caught in the rain.
Mini Portable Wi-Fi Router
What is a digital nomad without access to the internet? Just a nomad, of course. Joking aside, it goes without saying that being able to connect to a Wi-Fi network is kind of the entire point if you're part of a distributed remote team. So it's essential to be able to do it at all times. With the Mini Portable 4G Wi-Fi Router, you get high-speed internet access in any country in the world, as all you need to do is simply plug-in a local SIM card. The device will then search and connect to a network, so you can create a Wi-Fi hotspot and get online on your laptop or phone. Other features that make this router a trusty travel companion include support for SD cards and LED indicators so you can easily check the connection.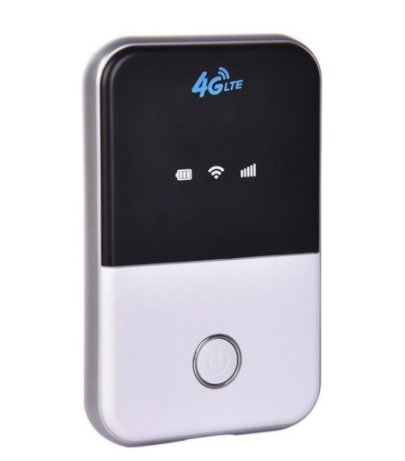 USB Travel Adapter
All digital nomads know that the struggle is real when you have too many gadgets to charge, but not enough USB ports available. With our USB travel adapter, you don't have to worry about that anymore. Featuring four USB ports, this adapter is compatible with US/EU/UK/AU plugs, which means that you can use it safely in more than 150 countries. But there's more to this adapter than meets the eye, as it includes multiple safety features, including a surge protector, safety shutter, and a lock button. The red power indicator lets you know that the adapter works, and the rated voltage is 100-240V.

Smart Interpreter Device
Finding yourself in a completely new country is challenging enough, so you don't need language barriers to make your life difficult. With this Smart Translator Device, you will be able to express yourself with ultimate ease and understand everything that's happening around you. This tiny handheld translator supports no less than 72 language translations, so you can rely on it whether you are in China or Sweden. With just a couple of clicks, you can have your selected language translated on the spot, so you can focus on what really matters, not on searching frantically for words in a phrasebook. The Smart Interpreter Device only weighs 130 g and comes with a charging cable and instructions manual so you can use it straight out of the box.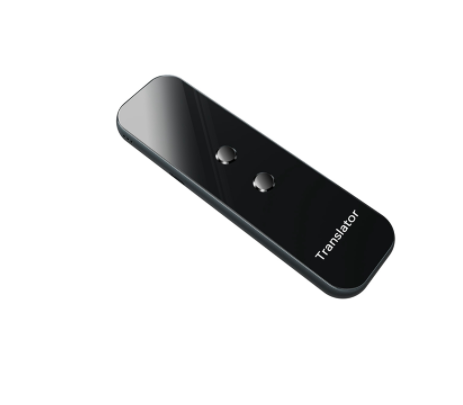 Portable Laptop Stand
Working in bed or on a sofa is a very common occurrence for digital nomads, but the position may not be the best one for your posture, not to mention all the overheating issues that arise. With this portable laptop stand, you don't have to worry about any of those issues anymore. The stand brings the laptop closer to your eyes, so you don't have to hunch over the keyboard and ruin your posture or suffer from neck pain. Moreover, the stand comes with venting holes, so overheating is bound to be a thing of the past. Made from aluminium, the stand is lightweight and you can also use it to transform any table into a standing desk, which is supposed to be one of the best working positions for your posture.
Wireless Bluetooth Earphones
Any remote worker needs a good pair of headphones not only to be able to communicate easily with teams, but also to avoid distractions. With our wireless bluetooth earphones, you can easily seal yourself away from the world and focus on your work. They do a great job at blocking noise, so you can continue to work even when you're on a long-haul flight. The headphones may look small, but they offer up to 12 hours of battery life, and they are also waterproof, so you don't have to worry about them if you get caught in rain.

There are lots of gadgets out there that can make your life as a digital nomad or remote worker easier. Whether you're worried about your posture and want to avoid back pain or you wish to be able to recharge all your gadgets on the go, we have a gadget to help you so you can increase your productivity and focus on the journey.