It's every digital nomad's dream — a cosy café with fast Wi-Fi and strong coffee where you're welcome to park your laptop and work for hours. Even though coliving and coworking spaces are becoming common in most destinations that are popular with digital nomads, from Bali to Budapest, there are times when all you need is a café to work in and take the pulse of the city at the same time. Here are the 20 best cafes for digital nomads and remote work.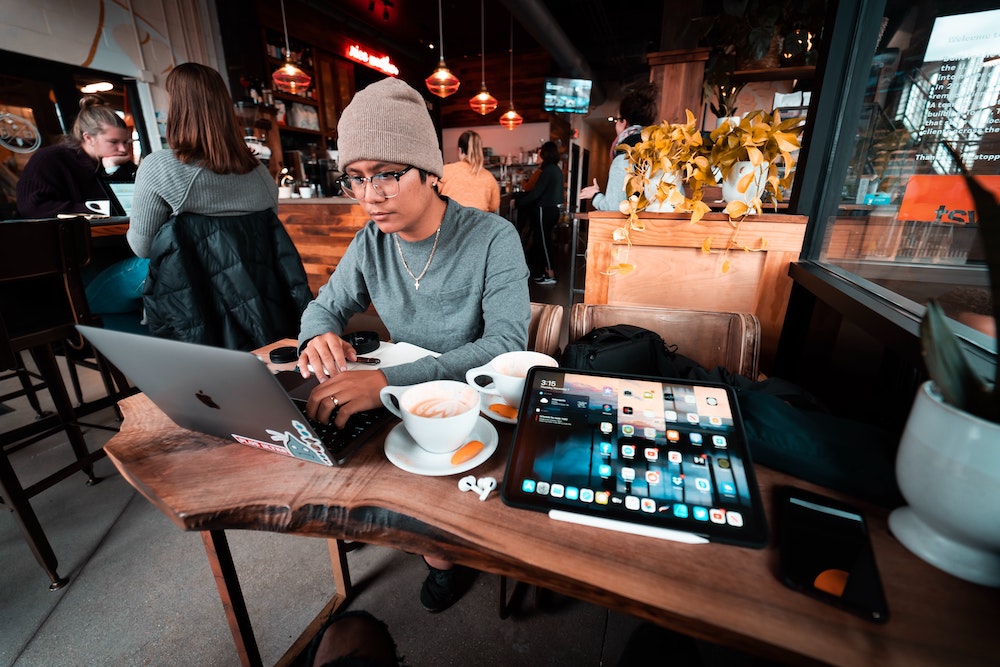 Passion Project the Café, Chiang Mai, Thailand
This aptly named café in Chiang Mai is a popular destination for freelancers who call Chiang Mai home. It's a great place to enjoy a healthy brunch and a freshly brewed cup of coffee, as well as a selection of fruit smoothies. This café is located about 10 minutes north of the Old City, which means that it's never packed with tourists.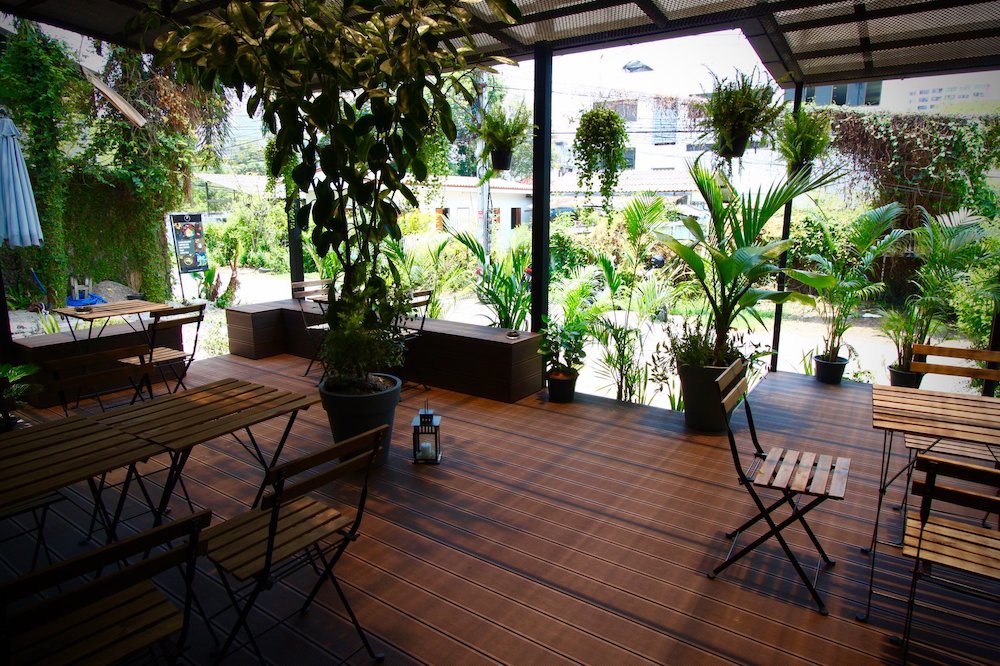 Nine One Coffee, Chiang Mai, Thailand
Receiving raving reviews about the quality of the coffee and the friendly atmosphere, Nine One Coffee is another excellent place to work from when you're in Chiang Mai. Free Wi-Fi is available, and you can use one of the raised work benches around the edge of the café to work on your laptop.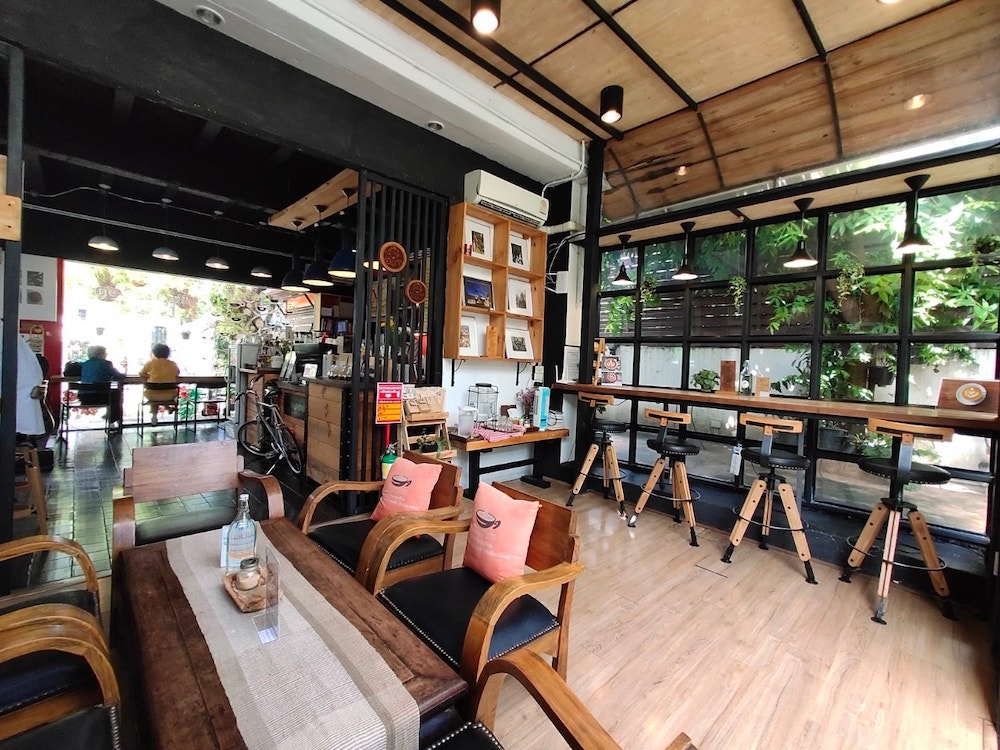 Magvető Café, Budapest
Budapest is quickly become a favourite destination for digital nomads in Europe thanks to the low cost of living. Magvető Café looks like it's built with remote workers in mind, with an interior that is very eye-catching while also looking a bit like a miniature coworking space. The quirky seating arrangement is complemented by numerous outlets and charging points. When you're done working, you can check out some of the live events that take place there.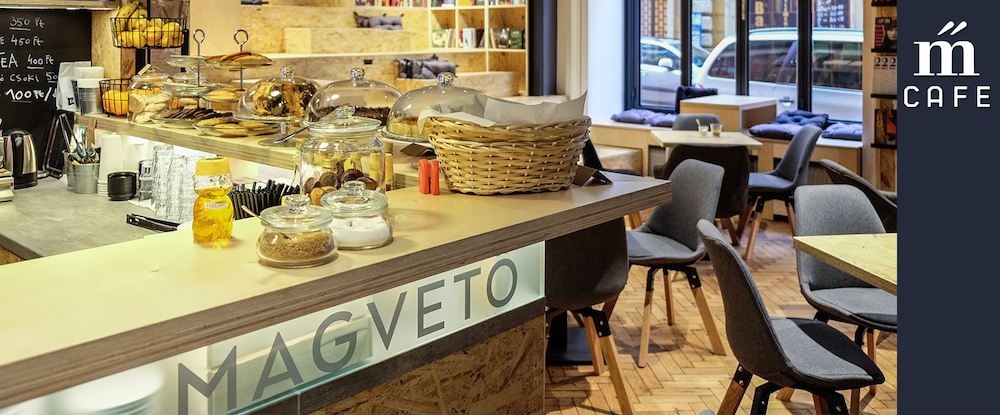 ZIN Cafe – Bali, Indonesia
This breezy café functions as an open-air co-work and meeting space and has seating for just 30 people, which means that it never gets too loud. The all-bamboo structure of this café invites to creativity, and this is a place where you can get fast internet and some delicious food for lunch.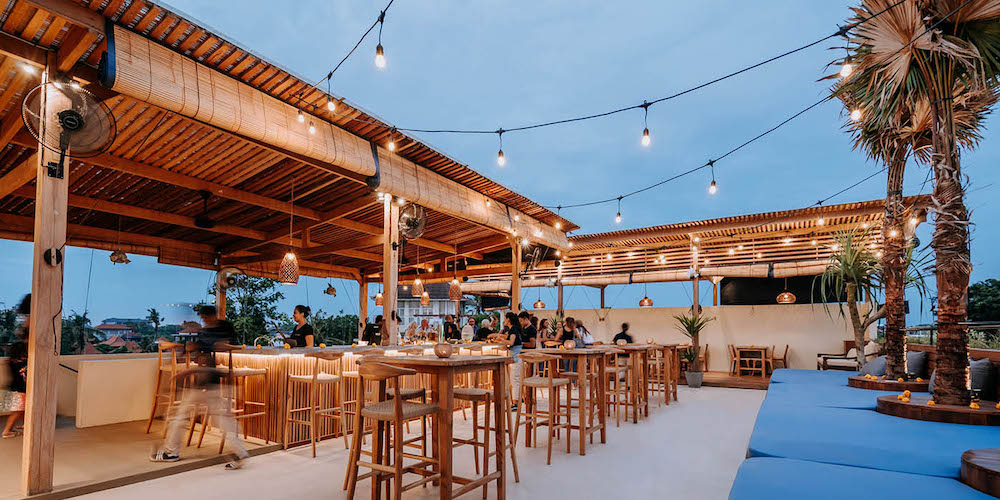 The Book Café, Singapore
Looking like a book lover's dream, The Book Café is located in a commercial building in the heart of the city. It is a space where you can escape the noise of the city and work on your projects while enjoying an extensive all day breakfast and lunch menu.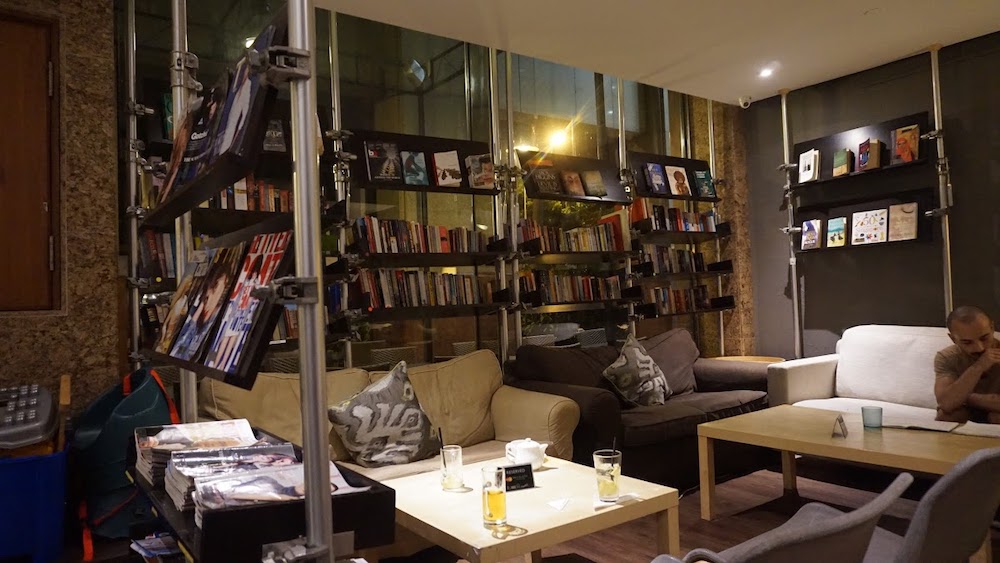 Libros del Pasaje – Buenos Aires, Argentina
Another place that will warm the heart of any book lover, Libros del Pasaje is nestled behind an antique wooden bookstore. It has a lovely internal patio where you can work without missing the sunshine. Their homemade mint lemonade is something to write home about.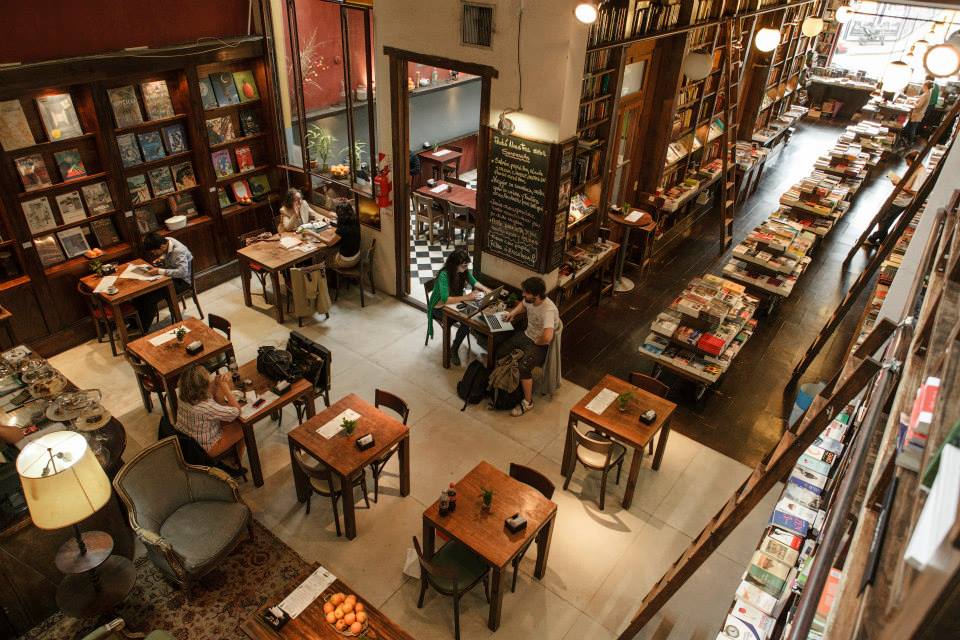 Cafedu – Prague, Czech Republic
If you find yourself in need of a 24/7 café in Prague, Cafedu is the place you should check out. This modern space is a dream come true for digital nomads in search of a quiet place to work without having to worry about closing times.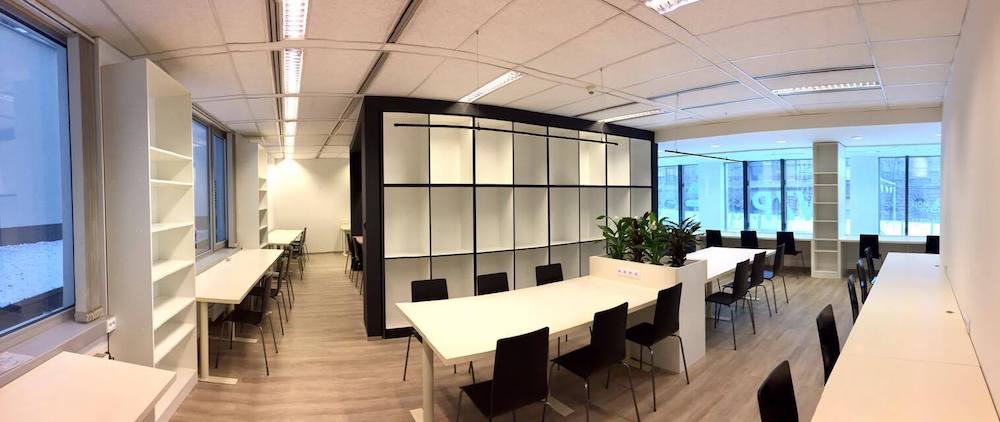 Alsur Café Palau – Barcelona, Spain
One of the best places in the city for those who want to enjoy a hearty lunch and fast Wi-Fi. This café is located on Carrer de Sant Pere Més Alt and offers an incredible selection of sandwiches, cakes and cocktails for those who want to let their hair down after finishing work.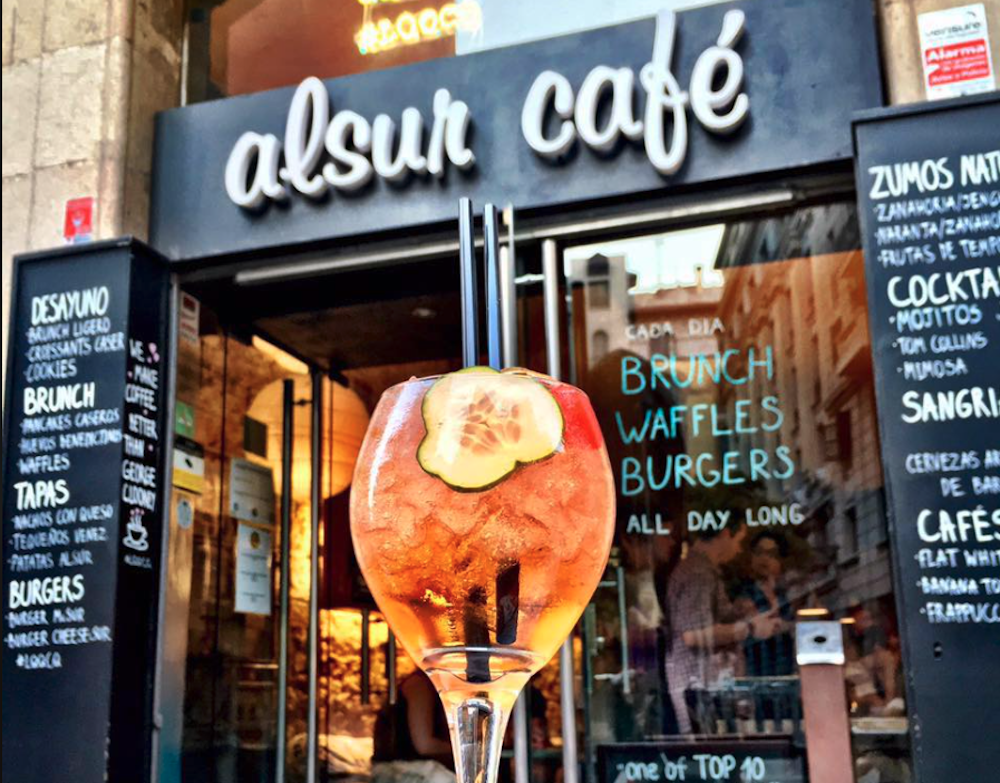 Cafe Velvet – Medellin, Colombia
Inspired by Europe's coffee culture but powered by Columbian coffee, Café Velvet has become a popular place for digital nomads looking for a quiet place to work in Medellin. The food caters to the tastes of expats, promoting the cuisine of a different European city every day.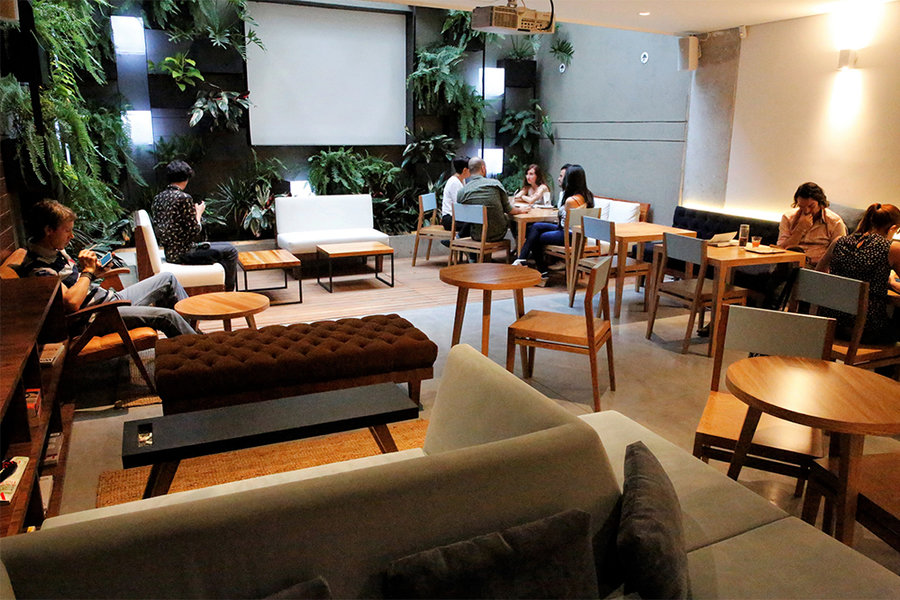 WISH Slow Coffee House – Lisbon, Portugal
Serving strong coffee and cheap wine in a whimsical setting, WISH Slow Coffee House is also a place where you can enjoy a selection of little tapas to fuel you throughout your work day. What's even better, the café is open every day until late in the evening.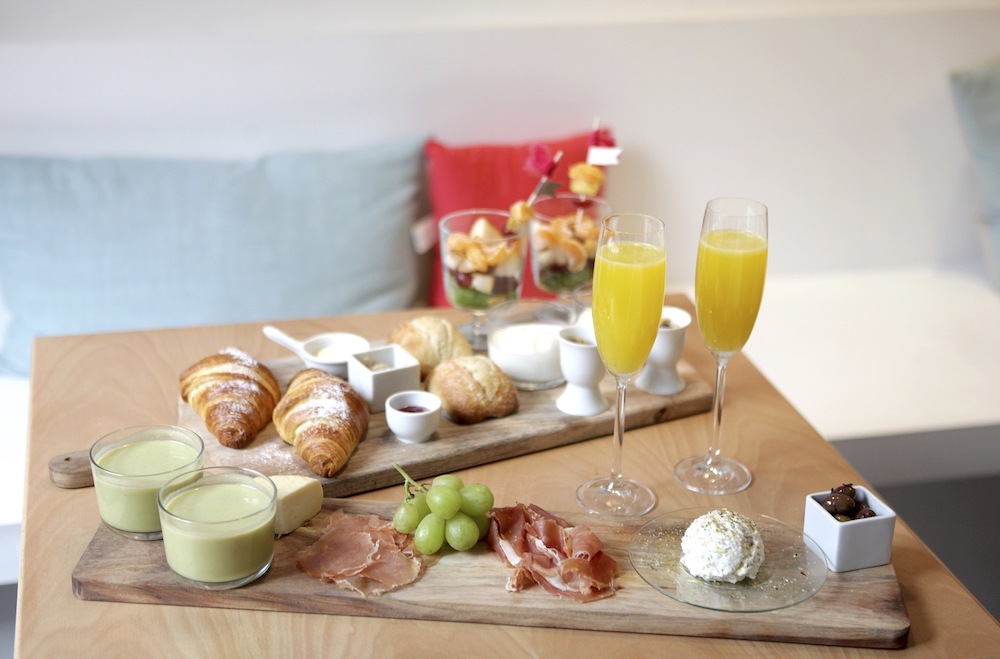 Refugio, Berlin, Germany
As its name suggests, Refugio is café that supports refugees, which means that most of the staff are volunteers and refugees. You can enjoy plenty of seating here and the place is generally uncrowded, so you can work in peace.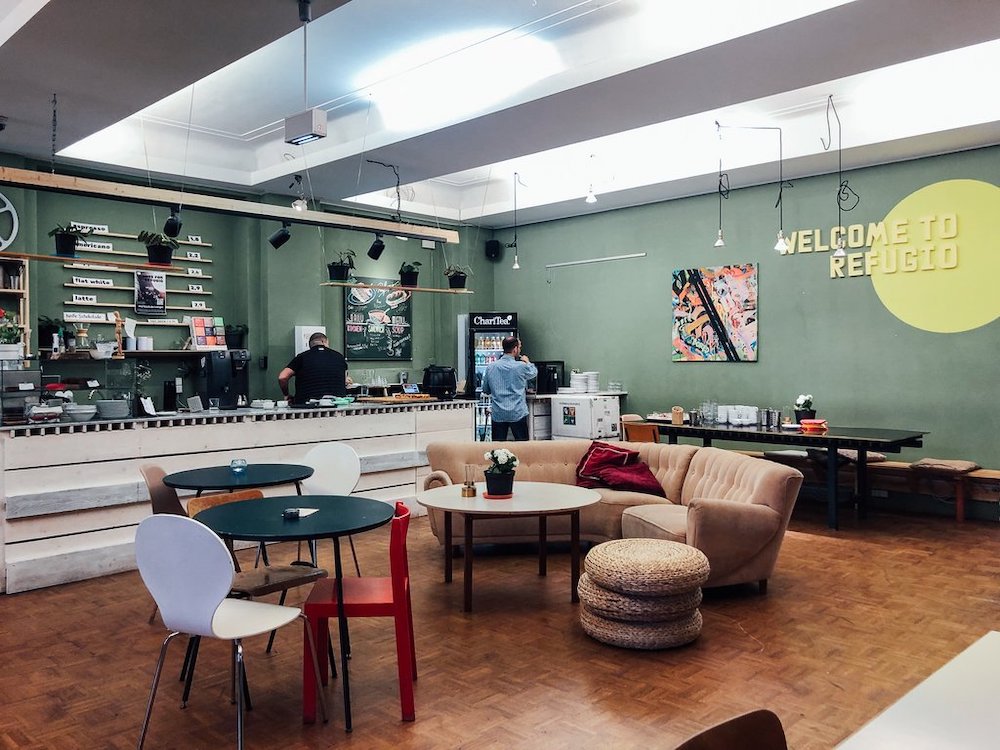 The Visit, Berlin, Germany
Tucked away from the tourist path, The Visit is likely to bring you flashbacks to your uni days thanks to the amphitheatre-style seats. The coffee is good, and albeit a little pricey, and it's easy to blend in with dozens of other freelancers who frequent this place.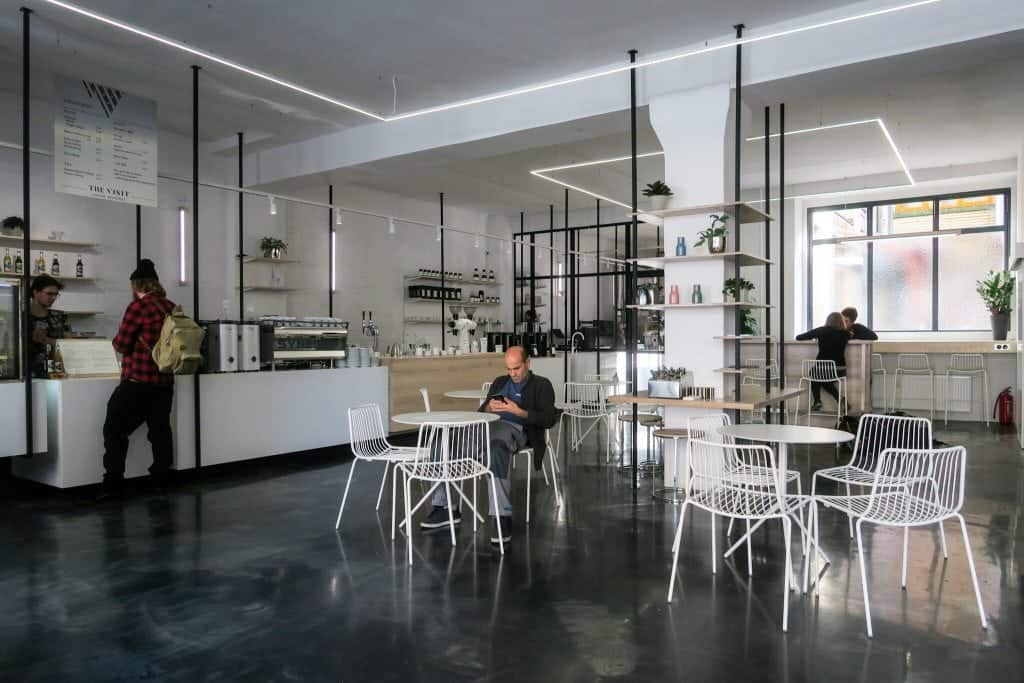 Revolver Espresso, Bali, Indonesia
Most reviews rave about the quality of the coffee at Revolver Espresso, a cosy place hidden up in an alleyway, far from the hustle and bustle. This quirky café has great Wi-Fi and is also an excellent place to have lunch.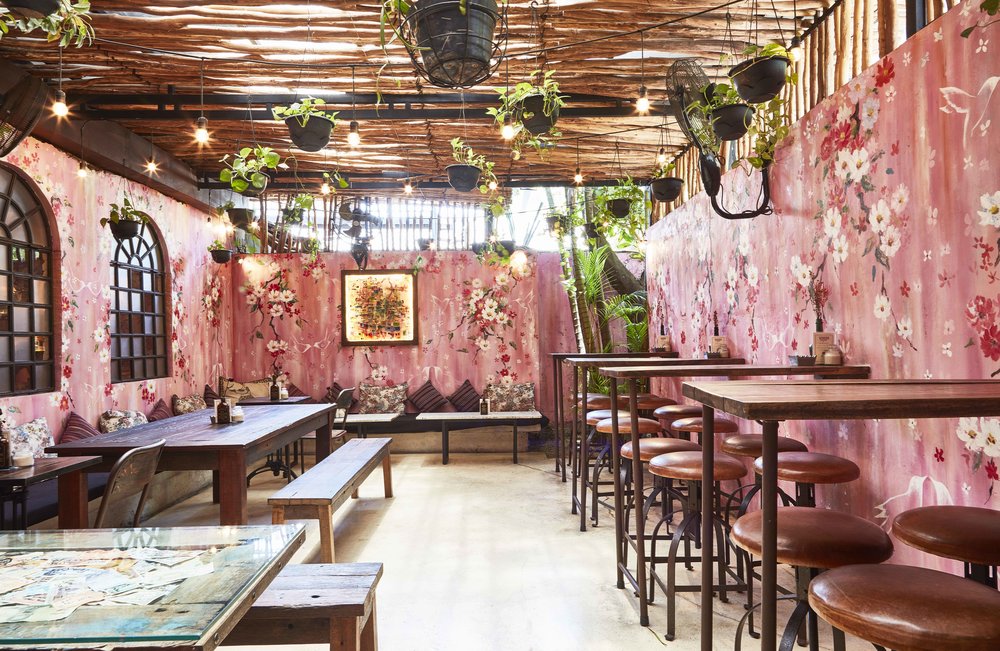 Dutch Colony, Singapore
Located in a quiet neighbourhood, Dutch Colony is filled with digital nomads every day. This is a place with fast internet and friendly staff, and it's impossible not to enjoy the bright natural light coming from the ceiling.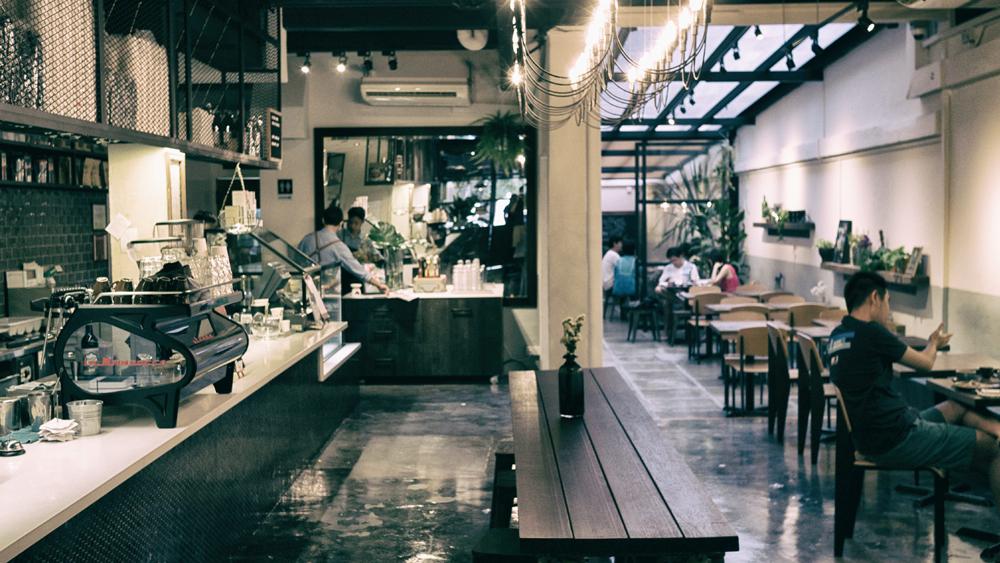 Tierra Garat, Mexico City
This relatively new café in Mexico City is a place where you can enjoy the famous Garat coffee, a type of gourmet coffee very popular in Mexico. The wooden tables and chairs give it a traditional look, and digital nomads are welcome to find a spot and work here for hours.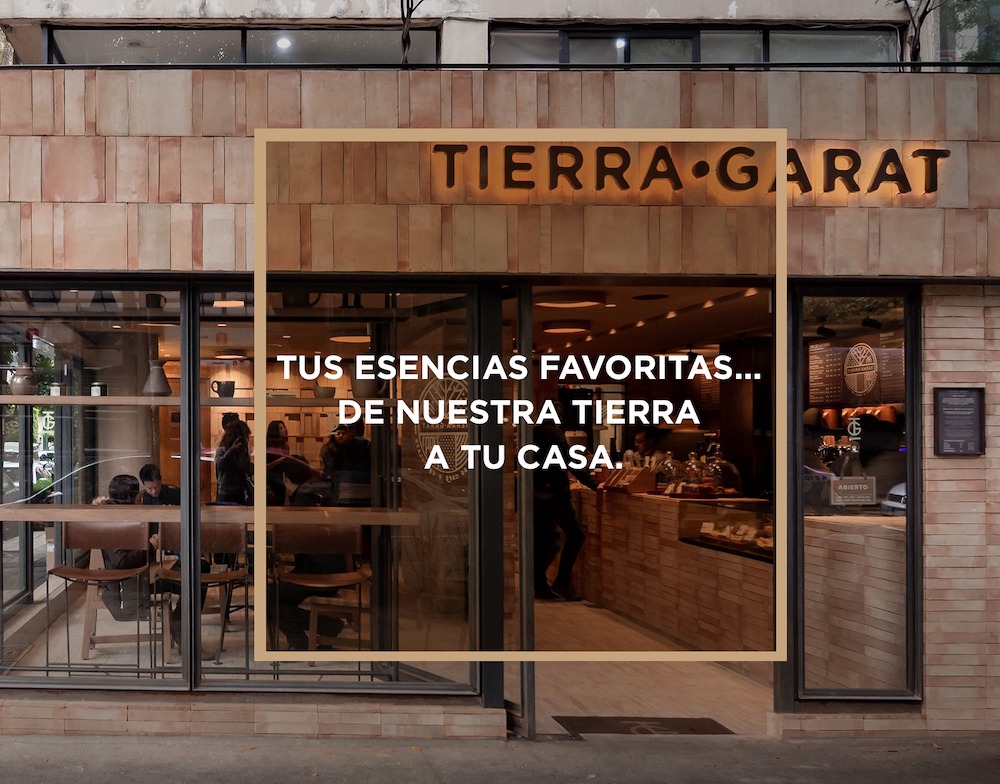 Impact HUB, Tokyo
Home to an active community, HUB has a very relaxed atmosphere and excellent coffee, and even though it's mainly intended for social entrepreneurs, it's a place that welcomes digital nomads as well. Special events such as barbecue dinners make this place very popular in the evenings.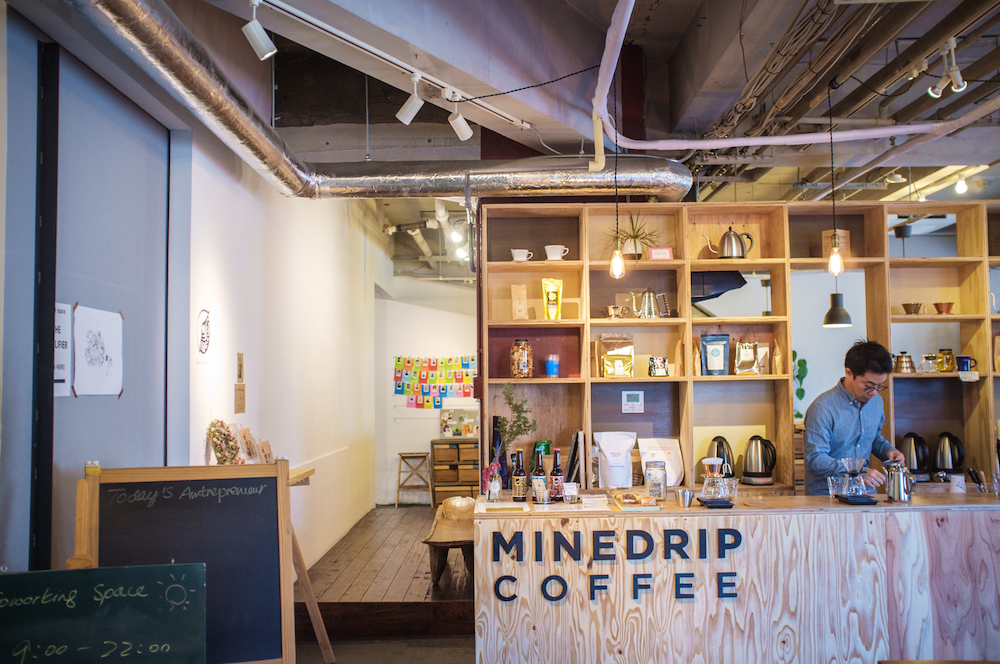 The Hive Jinnan, Tokyo
The Hive Jinnan is located in the heart of the vibrant Shibuya district and is part of a beautifully designed workspace. The decked terrace is a perfect spot to work and enjoy while soaking in a superb view.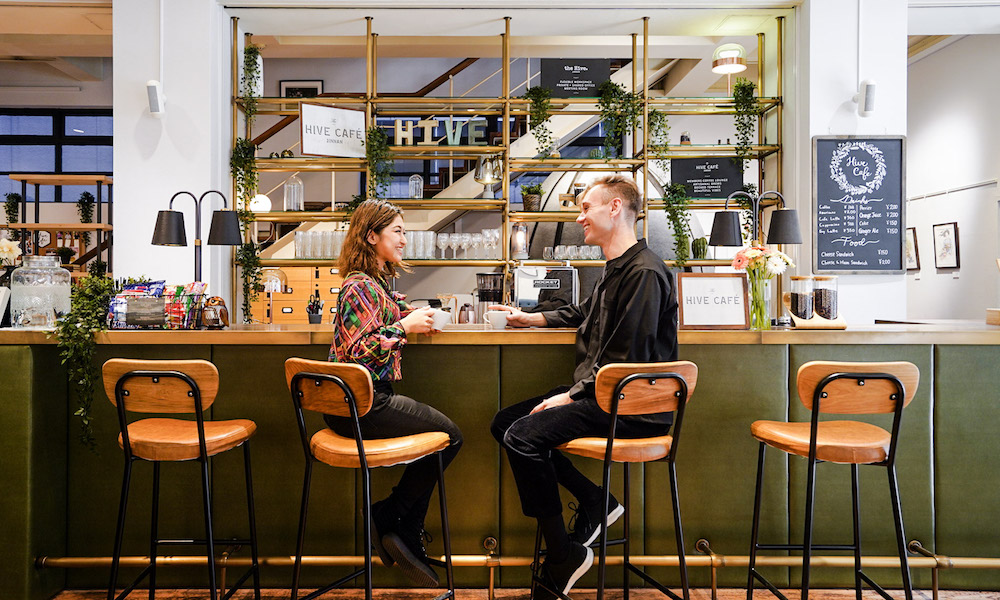 Seesaw Coffee – Shanghai, China
The trendy vibes of this coffee shop make it a very popular destination for digital nomads looking for a modern place to work from. This coffee shop has lots of seats and is actually designed with remote workers in mind.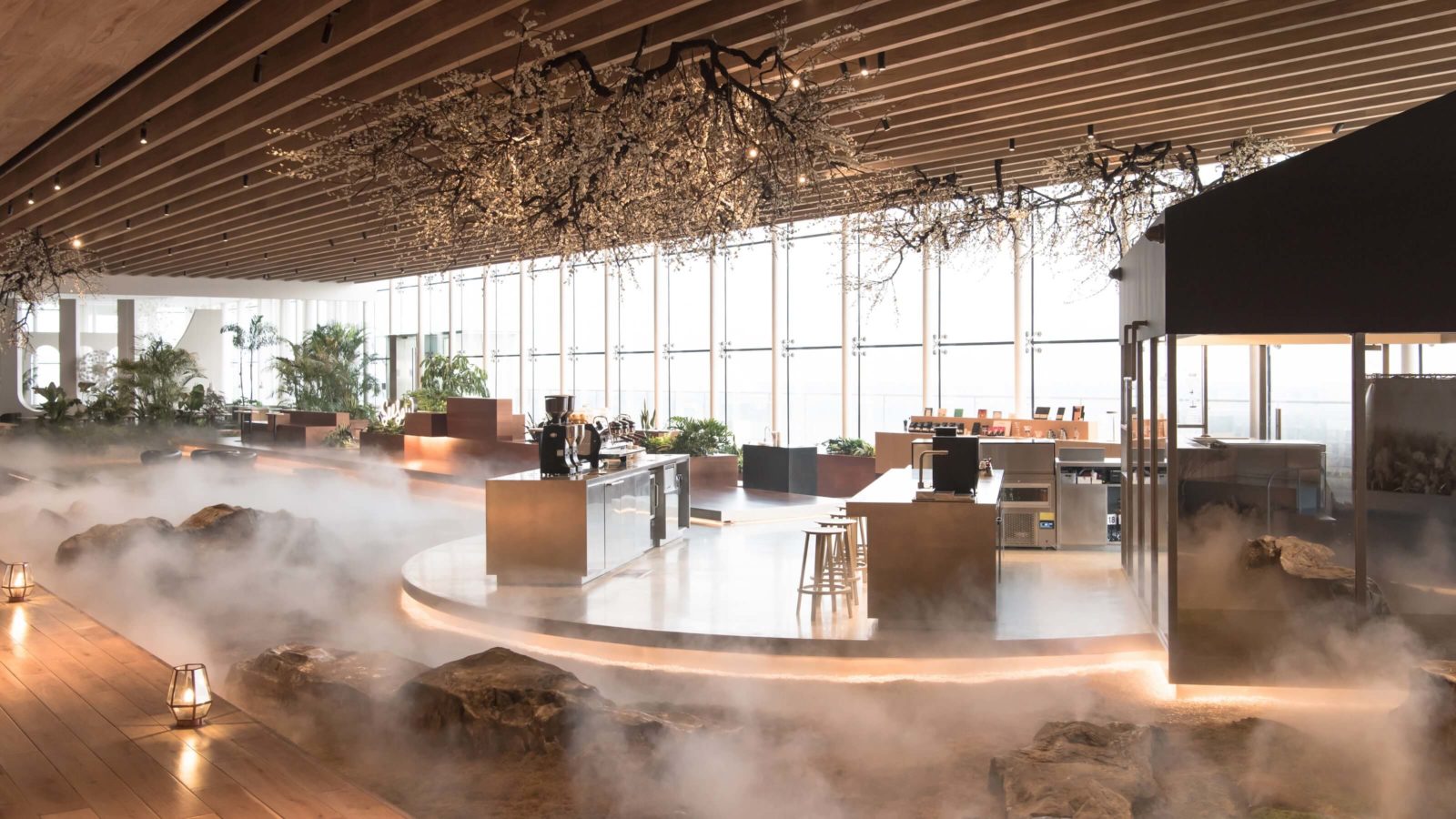 Blend Station, Mexico City
Nestled in the leafy Condesa neighbourhood, Blend Station is a place where you can get work done thanks to the speedy Internet and relaxed environment. It's a place that's very popular with remote workers and you shouldn't be surprised to see that almost everyone else has a laptop.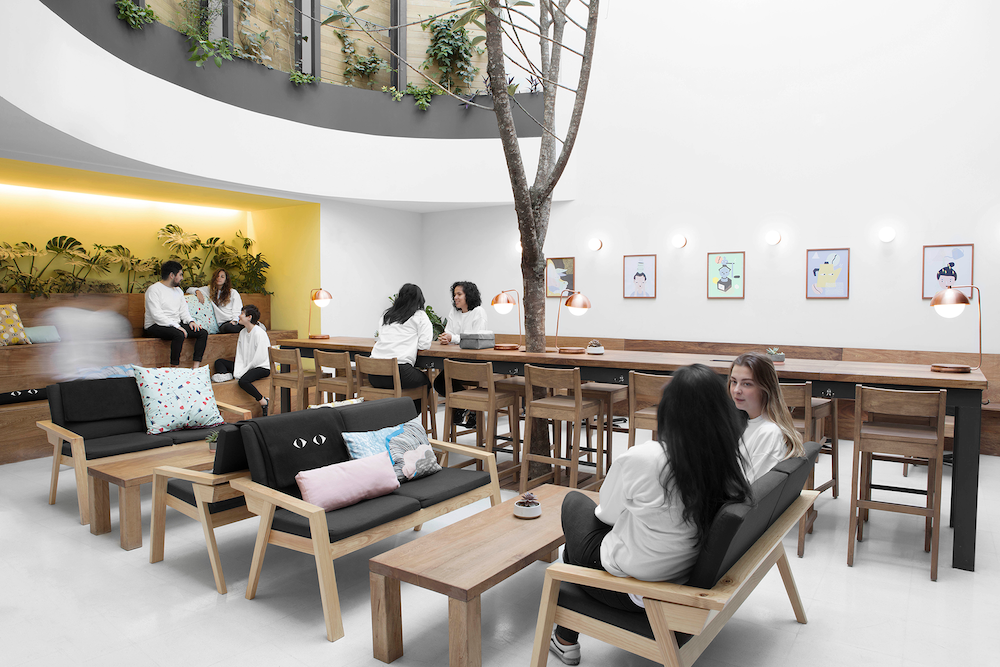 Cafe Asan – Tokyo, Japan
Tasty pancakes are drawing in hordes of remote workers to Café Asan, a place that will also surprise you with its hammocks that you can use to relax or work in. This interesting café is also a hotspot for anime lovers.